What is the importance of lawn care and outdoor maintenance?
While gardens and lawns provide a great area to relax and enjoy your outdoor time, water-restrictions, drought and rising temperatures can wreak havoc on your grass leaving a patchy looking lawn.
Regular lawn and garden maintenance will keep your outdoors looking lush green and beautiful giving you quality recreational time.

An attractive looking lawn and outdoor serves to be a solid attraction for buyers when you plan to sell off your property.

Lawns are great for the ecosystem as they reduce air and water pollution, prevent soil erosion and prevent flooding.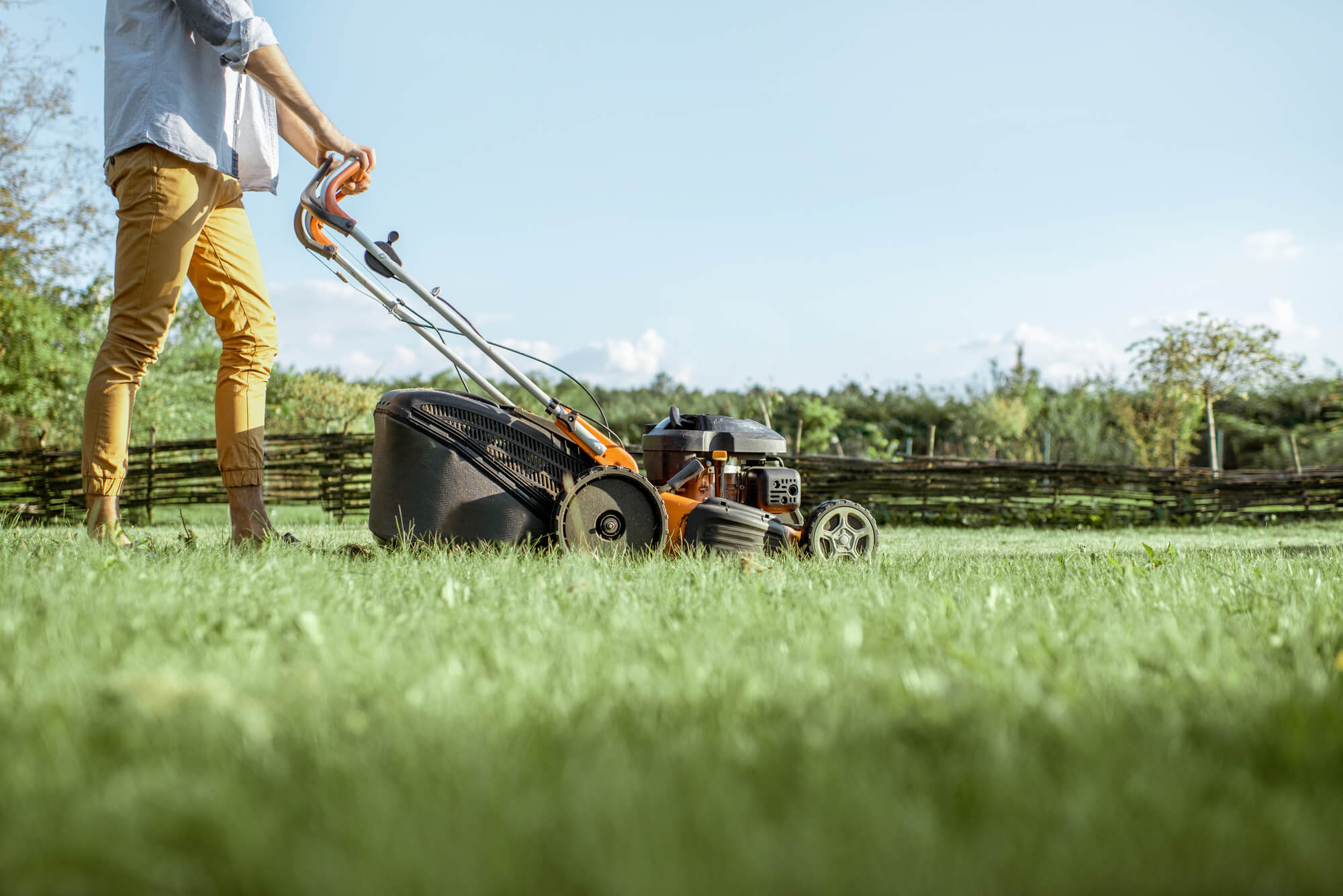 Do outdoor spaces increase home value?
When it comes to your home, what's outside is just as important as what's inside. 
Whether it's a patio, a balcony or a well maintained garden, it definitely has the potential to increase the value of your home in many ways.
If you are on a low budget and are looking for low maintenance garden, you can still re-turf the patchy areas, add new plants or just prune away the wild and over grown ones. For a bigger budget you can always call a professional landscaper who can create a customised scheme for your garden, helping you make the most of your money and increasing the value of your home.
Nothing says summer time better than some great water activities and having a pool in your backyard surely does the trick. But besides the fun part, pool adds a special aesthetic appeal to your outdoors and is an instant selling point.
If you want to create an outdoor focal point think about adding a fireplace with comfortable seating, some plantation, nicely done decks, building a patio with a modern kitchen and nice lighting. All these elements add extra points to your property when you are about to sell.
When and why do you need a better landscaping plan
Well-thought-out landscapes are not just a great investment for your property but they also serve many other purposes: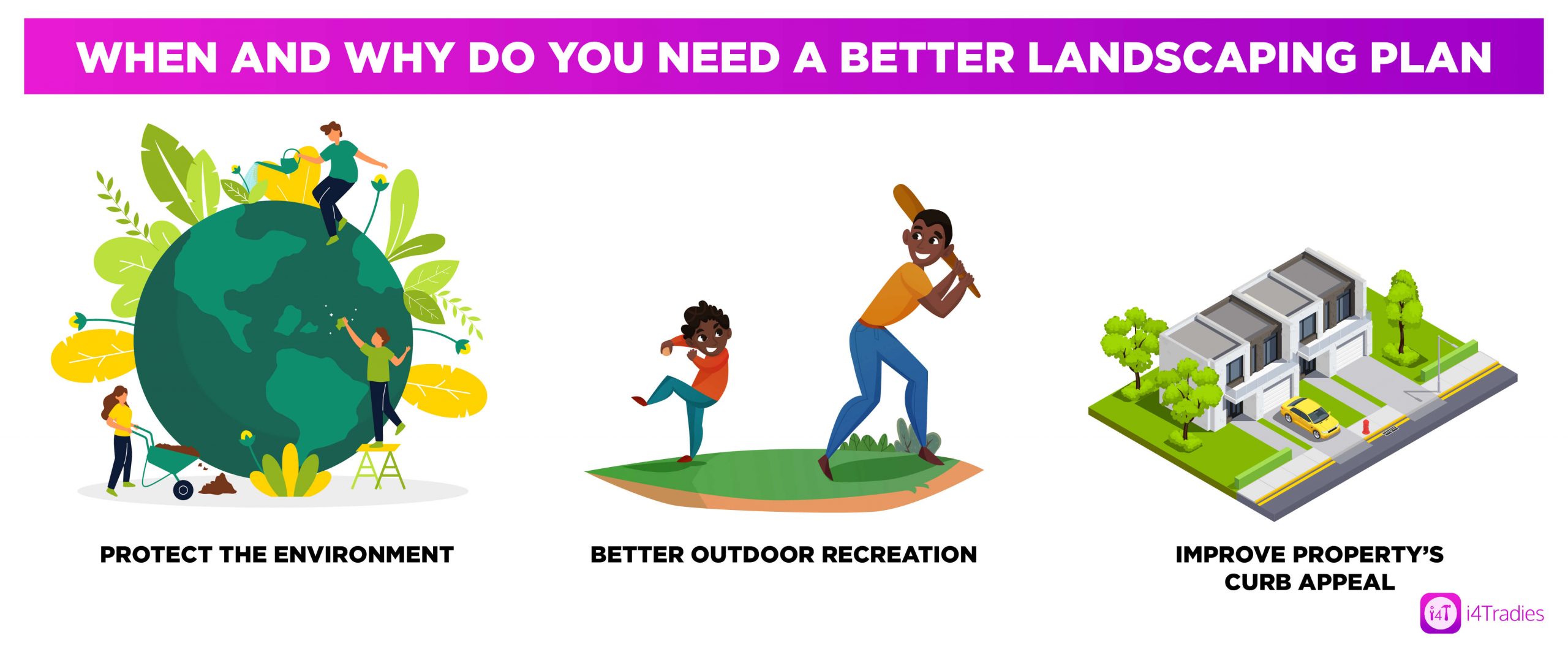 You want to protect the environment
Good landscaping not just replaces wood and concrete with plants and trees in your life but also reduces pollution, manages biological diversity and contributes to flood control. It will also protect the plants from pest infestation and cool down the overall temperature around your home.
You are looking for better outdoor recreation
Landscapes are a great way to boost mental health by providing a great space for outdoor recreation. Kids can play and learn new things and it boosts their physical wellbeing.
You want to increase your property's curb appeal
First impressions go a long way. Before a potential buyer enters your home, they pass through the outdoors. Good landscaping can help you boost the first look of your property and sets the stage and expectation for what's about to come.
Seasonal Landscape Maintenance Ideas
Plants are the first ones to be effected by changing weather conditions. It's a good idea to break down your regular garden maintenance by time of the year to keep it looking at its best.
Spring landscape maintenance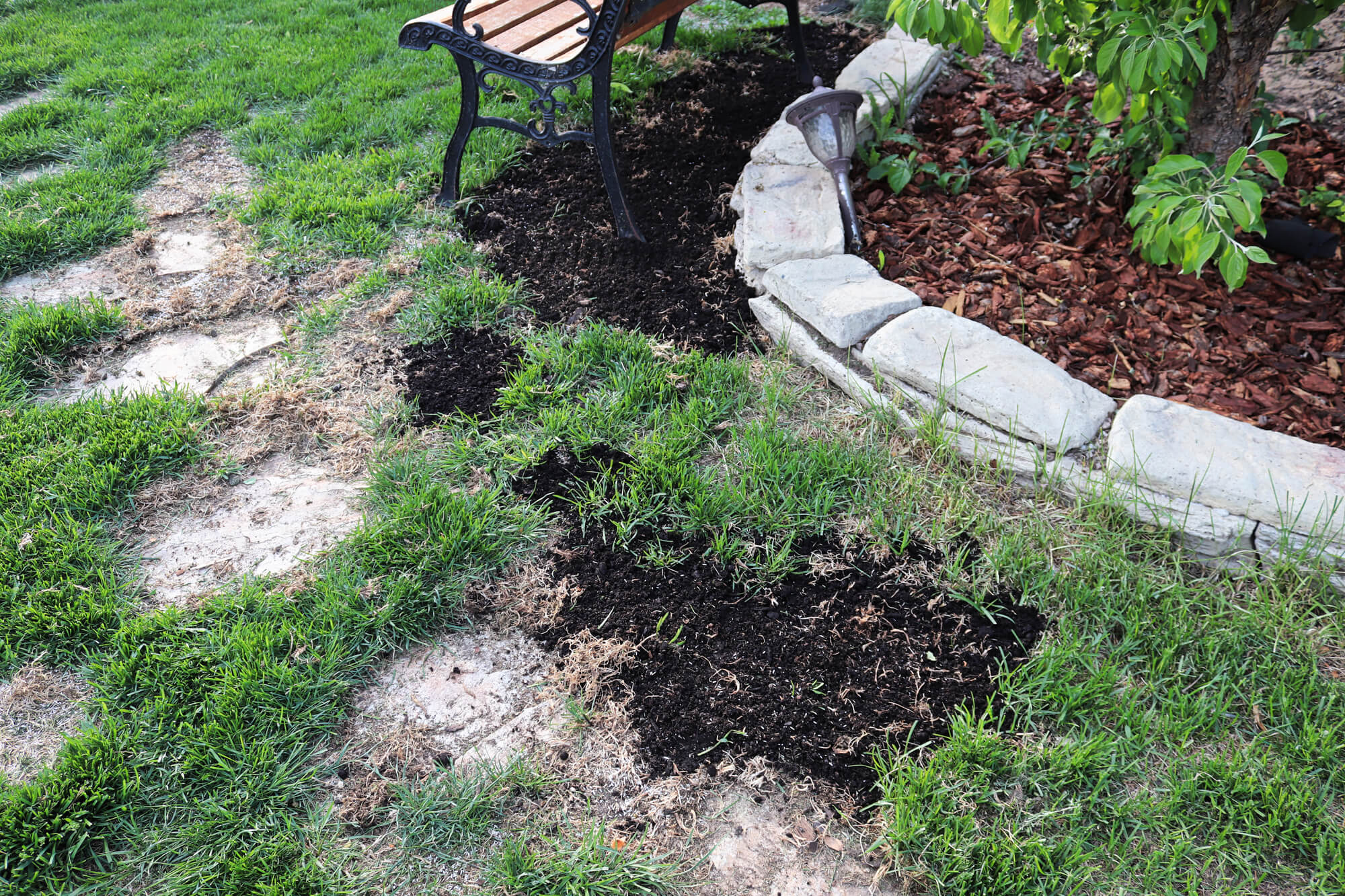 Repair dead grass patches

Remove dead shrubs and groundcovers

Prune broken branches

Use fertiliser to revive the soil

Plant new trees and water them thoroughly
Summer landscape maintenance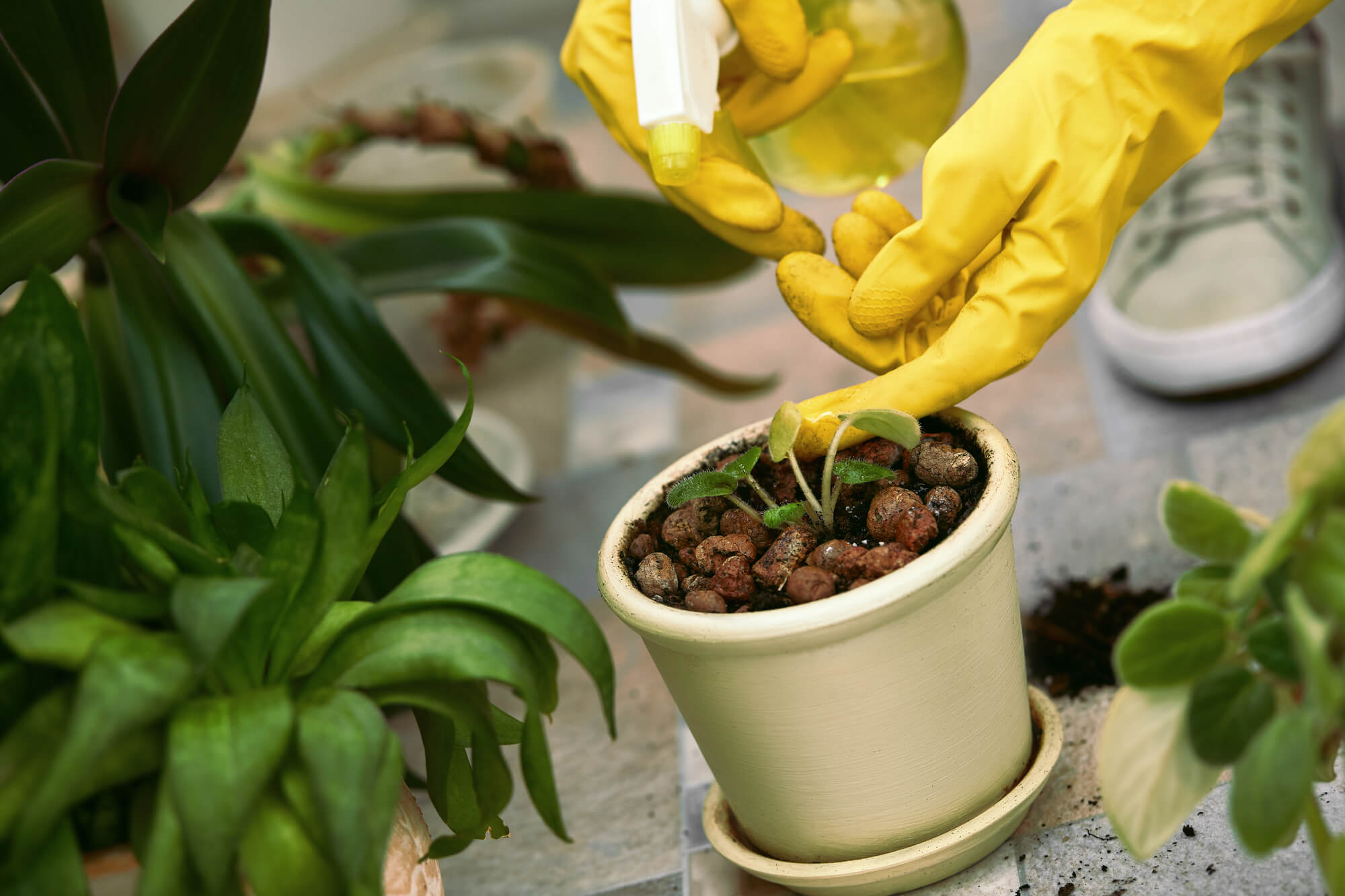 Regularly mow the grass

Water in the morning

Check for insects 

Remove faded flowers

Crop new shrubs

Fertilize flowers and vegetables
Fall landscape maintenance
Overseed to refresh drying up patches

Use fall grass fertilizer

Rake and compost leaves

Plant fall trees

Clean up fallen leaves

Harvest winter vegetables before winter
Winter landscape maintenance
Water evergreen plants

Give a dose of nitrogen fertilizer to your lawn

Wrap trees to prevent rodent damage

Inspect wintering bulbs

Crop fruit trees and plant bare-root roses

Buy new seeds for spring
What is the most important thing in landscaping?
The plants you choose to add to your garden are the most important thing in landscaping. All other ideas and techniques you use are likely to work around that.
What are the costs involved with landscaping?
If you are looking for "garden maintenance near me" hiring a professional landscaper will ensure that your outdoor space is not just attractive but also functional.
While landscaping is thought to be cheap, in order to create your dream outdoor space, you should stand ready to invest 5 to 10 percent of the total value of your home in getting landscaping and garden services. 
A professional landscaper will help you with landscape design, construction and horticulture. They require to be licensed to carry out the work.
Expect to be charged anywhere between $55 to $70 per hour, for landscaping.
Low Maintenance Options for The Garden
For those who don't have the time or money to spend on elaborate garden maintenance but still want to spend quality time outdoors, here are some tips for low maintenance gardens to inspire from.
Perennials such as lavender not just look vibrant and refreshing but require little effort to maintain whether you want to put them in garden beds or containers.

Use organic mulch to prevent weeds from sprouting up and water less often. Stone mulch on the other hand, requires just cleaning once in a while.

Go for slow growing grass like zoysia or one that requires less watering like kikuyu. But even these lawns will grow weeds and need mowing, so artificial turf is another way to go.

Add more pots rather than having plants in the garden beds. These are not just easier to replace but also easy to set up.

Australian native plants require less watering,  feeding, and pruning. 

Plants that grow slowly are a winner for low maintenance gardens.

Install an irrigation system with sprinklers to get the watering done on its own
Is it worth paying for lawn care?
Keeping your lawn in top looking condition round the year is not a walk in the park or should we say, a walk in the lawn? It can be time consuming and things can go wrong since you are not an expert. 
So if you are thinking whether paying for lawn care is worth it, it is highly recommended that you hire home services for your lawn maintenance. Here are a few reasons why you should go for it.
A professional gardener will have expert knowledge on which products work, what plants grow best in which season, how to keep the lawn looking good round the year, which pesticides to use and will offer lawn mowing services. 

Professional garden services will help you save time on lawn care and garden maintenance and do it on consistent basis, unlike when you do it as a once in a while weekend DIY project.

It will save you from accidental damage and upkeep your lawn saving you time and money in the long run.
What are your best outdoor maintenance tips?
If you have not maintained your garden previously, it can be nothing short of a chore to do so on your own.
Some of the best outdoor maintenance tips to keep your lawn and garden in good shape include: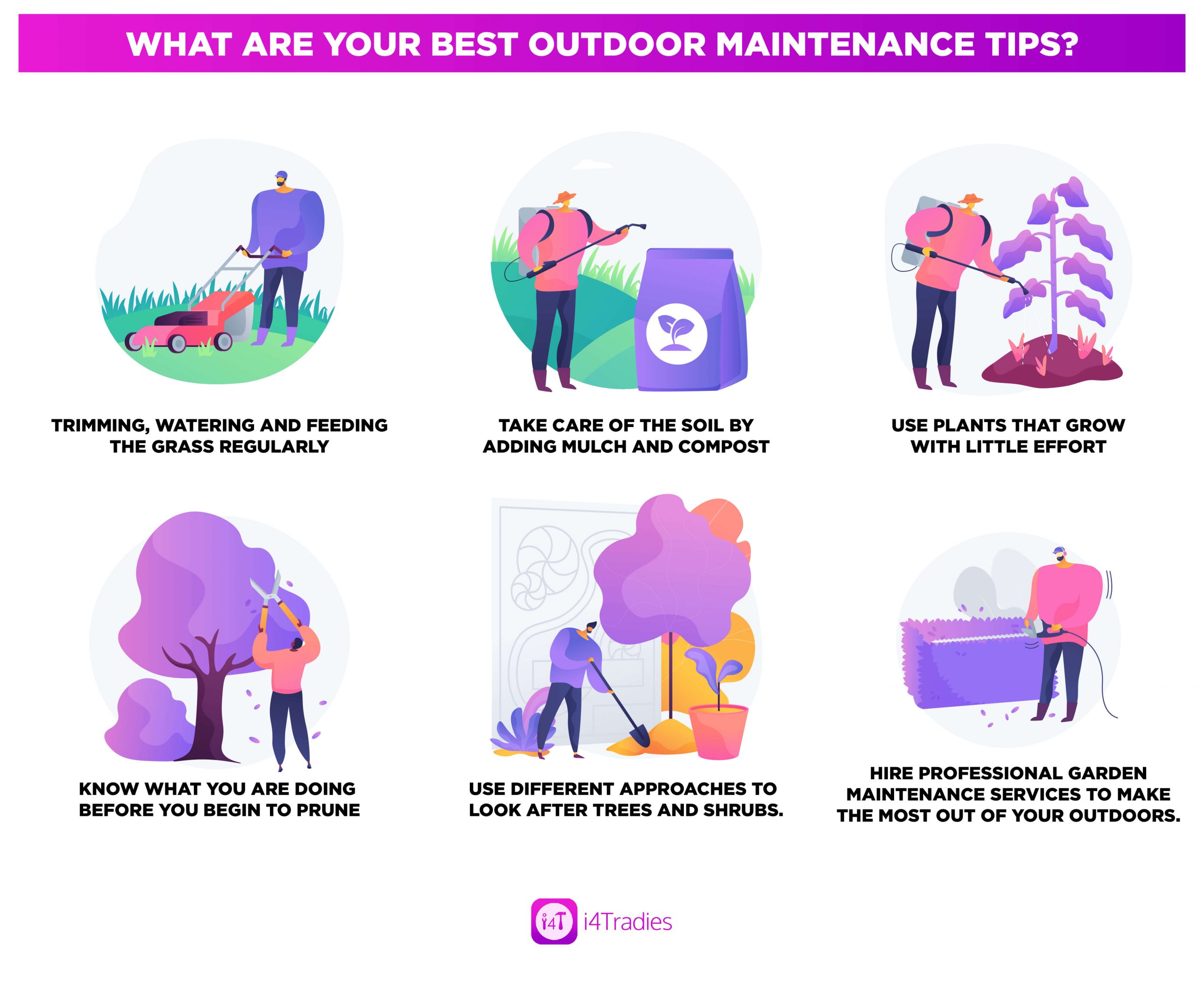 Trimming, watering and feeding the grass regularly

Take care of the soil by adding mulch and compost

Use plants that grow with little effort

Know what you are doing before you begin to prune

Use different approaches to look after trees and shrubs. 

Hire professional garden maintenance services to make the most out of your outdoors.
What are some cheap landscaping hacks for your yard?
A well maintained backyard can become a focal point for your outdoors and provides major curb appeal to your property. 
However, professional garden services can be expensive. So here are some cheap landscaping hacks worth having a look at:
Plant flowering bulbs that don't need to be replaced with every season and give your yard a burst of colour.

Use fake turf that requires little maintenance and deters pets that like to use the grass as their bathroom, leaving patchy spots.

Dump boiling water on wild weeds that are ruining the look of your yard.

Create a rain garden to save water after the rain.

Save money on soil by filling the planters with peanuts for those plant that can do even with little soil.

Give your yard an edge with a wooden border using pine board giving your space a tidy look on a budget.
A well maintained garden can go a long way in improving the curb appeal of your outdoors, adding value to your property and giving your family a great place for recreational activities and enjoy some relaxation. 
However, lawn and garden maintenance is not everyone's cup of tea. Most likely you don't have the knowledge or expertise to carry out the work. So it's best to hire garden services by professionals who can give you the best value for money on outdoor maintenance.