So are you considering buying an Electric Vehicle (EV), or do you already have an EV? With the world moving towards EVs, you should install EV chargers at home.
While there are various benefits of having an electric vehicle home charger, there are a couple of things that you should know before the installation.
This article will give you a brief insight into what you should know about EV charger installation and guide you to make a better choice.
What are the types of electric vehicles?
If you plan to buy an EV, you should have a general idea about the types of electric vehicles in the market. Before moving further into the article, let's discover these different EV types.
1. Hybrid Electric Vehicle (HEV)
These EVs have an internal combustion engine (ICE), an electric motor, and a battery pack. These vehicles run primarily on fuel and recharge the battery automatically while running.
Therefore you don't have to recharge these vehicles by plugging them into a power outlet.
2. Plug-in Hybrid Electric Vehicle (PHEV)

These vehicles also have an ICE, a battery pack, and an electric motor, just like a hybrid. However, these vehicles have powerful electric motors and batteries to run the vehicle. Therefore you can drive a PHEV from electricity entirely by turning off the ICE.
Drivers can choose to top-up PHEVs with both fuel and electricity. Therefore it is not completely necessary to have an EV charger at home if you have a PHEV.
3. Battery Electric Vehicle (BEV)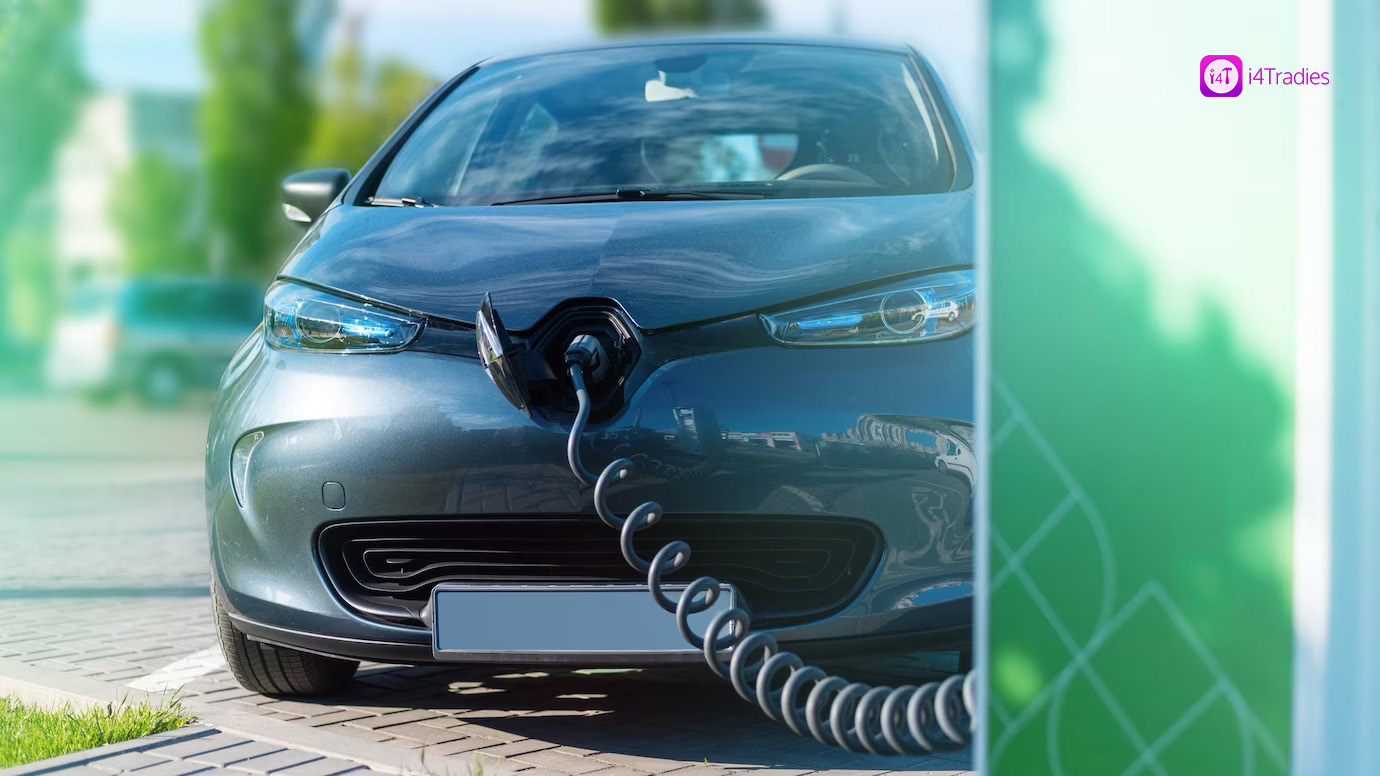 These are fully electric vehicles that run entirely on electricity. These EVs don't have an internal combustion engine.
Therefore the BEVs will only run on electricity. As a matter of fact you should have an EV charging station at home or go to a fast charging station.
Now you have a clear idea about the types of electric vehicles in the market. Therefore you can consider EV charger installation depending on the type of your electric vehicle.
Why EV home charging is the most preferred charging solution
Let us tell you why EV home charging is the most preferred charging solution.
1. Cost saving – The initial investment to install EV charger at home can be high. However, the daily running cost will be relatively lower than going to a charging station. This is because the charging stations would add a portion of their overhead cost to your bill.
2. Improve battery life – Fast charging your vehicle on a daily basis can affect the battery lifetime. However, if you have an EV charger at home, you can safely charge your vehicle overnight without harming the battery life.
3. Convenience – The most important benefit is convenience. If you install EV charger at home, you can simply charge your vehicle overnight and get ready for the next day. Further, you don't have to go to charging stations and wait in queues to recharge your vehicle.
What are the different types of chargers?
There are mainly two types of EV chargers used in most Australian households. These two types would have different charging capacities. Therefore choose a suitable category according to your requirement.
1. Level 1 (2.4–3.7Kw)
These are slow chargers with minimum charging capacity. Therefore, level 1 chargers consume less power and are more suitable for single-phase power lines. These chargers would add around 10-20 Km per hour. Therefore they could take about 5-16 hours to fully recharge.
These chargers are ideal for individuals who travel short distances and the ones who travel occasionally.
2. Level 2 (7.4Kw)
These are relatively faster, but they are not fast chargers. Level 2 chargers consume more energy, and they can be seen in most Australian homes. You can use these EV chargers in both single and three-phase lines.
Level 2 chargers add around 30-45 Km per hour under single-phase. Therefore it could take around 2-5 hours to recharge fully.
Under a three-phase power line, these chargers could add around 50-130 Km per hour. Therefore, it could take 30 minutes to 2 hours to fully recharge.
How to choose the best location to install an EV charger at home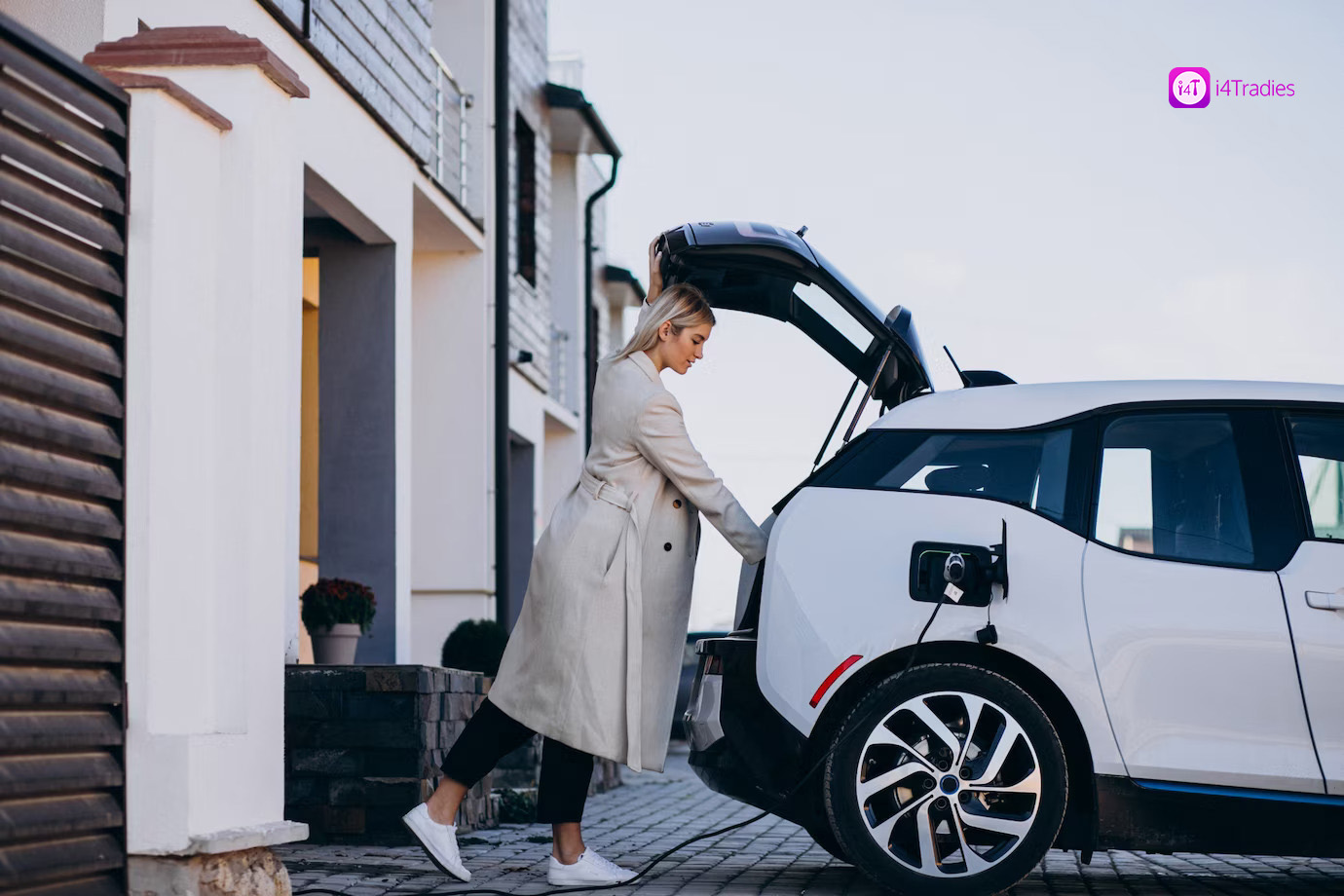 When you install an EV charger at home, you should select the ideal place to fix it. You should consider a couple of things when selecting the ideal location.
Where do you park the vehicle?
This is perhaps the most important factor you should consider. It would be best if you mounted the EV charger in the area where you park your vehicle. Make sure to consider all the parking situations. For instance, where do you park when there is more than one vehicle in the driveway, or where do you park the vehicle at night?
Is it protected from elements such as rain and lightning?
Make sure that the EV charger is protected from rain and lightning. It should be mounted in a covered place.
What's the location of the EV charger port in your vehicle
The location of the charger port may differ according to the type of your EV. Some models have the EV charger at the front, while others have it sideways or at the rear. When placing your EV charger, consider this factor to decide the location.
Ensure that the charging port of your vehicle is well within the length of the charging cable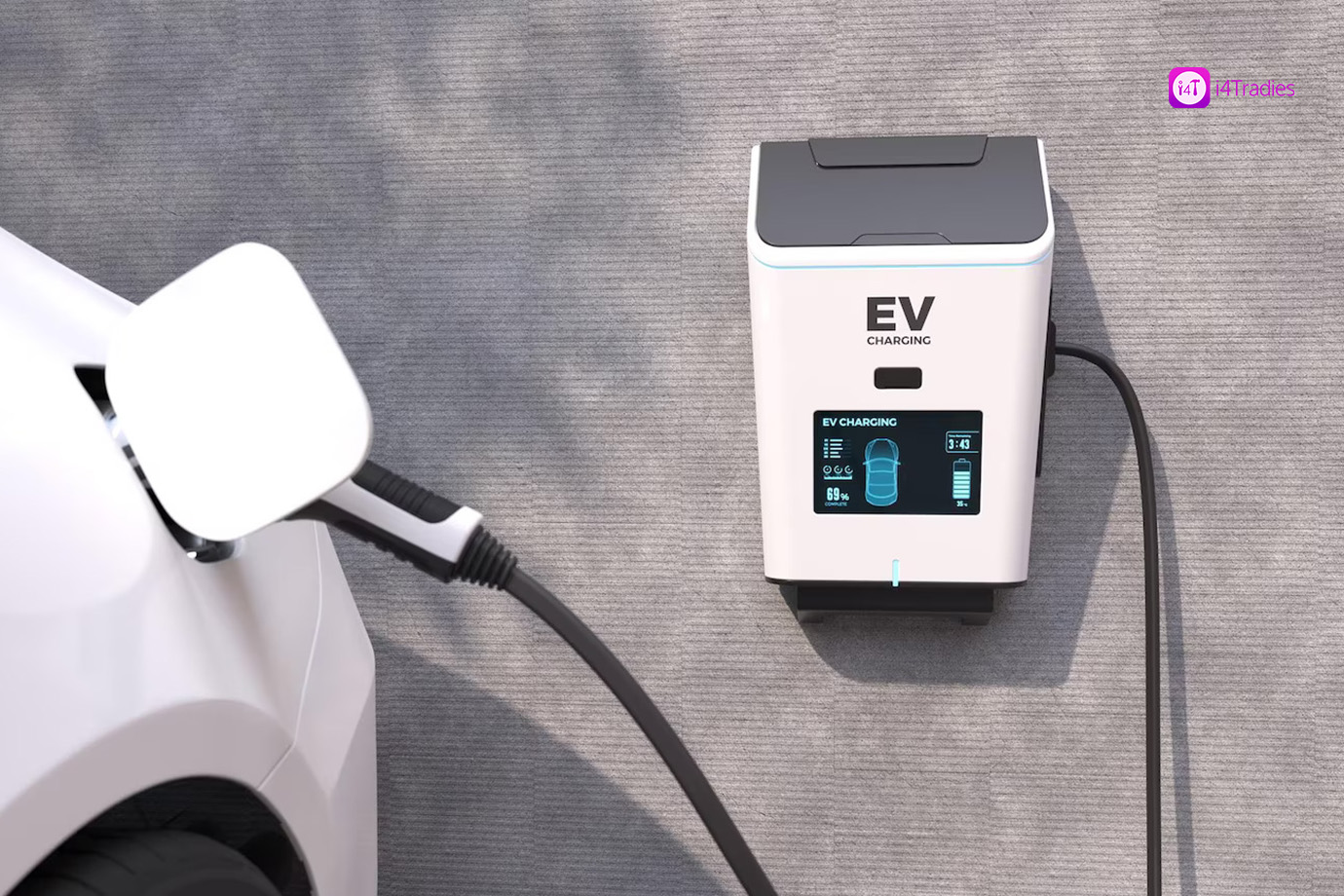 The length of the charging cable will also decide where you place the EV charger. It is wise to ensure that there is enough cable length between the charger and the charging port of your EV. If the cable is stretched fully, it can be difficult to connect and also be a safety hazard.
Make sure that the charger is mounted closer to the nearest power outlet
You should also ensure that there is a power outlet near the charger. If there is no power outlet nearby, you must extend the wiring from the nearest power point. This can be costly.
Is there Wi-Fi signal
You should know that there are new EV chargers in the market that you can operate remotely from a smart device. This is done through Wi-Fi. It will allow you to control the charging point remotely, carry out the charging schedule, etc. Therefore when you install EV charger at home, make sure to consider this factor.
It is a big decision to install EV charger at home. The initial cost will be high, which includes the installation charges, the cost of the charger, the preparation cost, etc. Therefore you should plan the process more precisely.
This cost can further change depending on the type of charger you purchase. As a result, it is always better to seek advice from a professional to find the best EV charger solution.
You should hire a skilled electrician to install EV charger at home. A professional electrician will have the required licenses and skills to do your job. If you are looking for a skilled electrician in your area, make sure to visit i4Tradies.
Request quotations from three electricians out of the long list we have on our site. They will also advise you on the best fit and EV charger solution for your situation. Then you can decide the ideal option for you.
Don't attempt to install the EV charger yourself if you don't have the licenses. It can be risky for you and your loved ones.