What does a renovation of your house exactly mean?
According to Your Home, Renovations and additions are improvements that enhance liveability and sustainability of your home with careful planning, thoughtful design and a considered choice of builder.
Renovations can be minor or substantial depending upon your needs. Either way, you will require the services of licenced tradies and authorised builders, and in some cases council approvals and written contract to carry out alterations if your project costs above $12,0000, as per the Consumer and Business Services, building, extending and renovating guide.
How would I know if my house was previously remodelled?
At the time you purchase a property, you can always ask the owner to furnish any documents that may record any past renovations or major alteration projects that have been undertaken to improve the liveability of the house.
You can also hire a professional belonging to specific trades such as electrical, plumbing, roofing to thoroughly inspect certain areas of your home and give you a report on new installations or updates that were carried out during a previous home remodelling.
Is home renovation ever a good investment?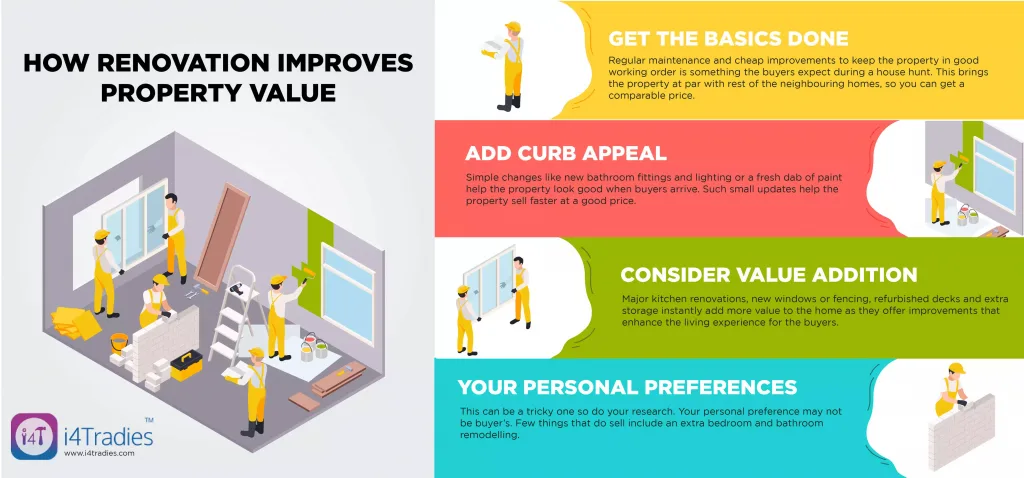 Get the basics done:

Regular maintenance and cheap improvements to keep the property in good working order is something the buyers expect during a house hunt. This brings the property at par with rest of the neighbouring homes, so you can get a comparable price.

Add Curb Appeal:

Simple changes like new bathroom fittings and lighting or a fresh dab of paint help the property look good when buyers arrive. Such small updates help the property sell faster at a good price.

Consider value addition:

Major kitchen renovations, new windows or fencing, refurbished decks and extra storage instantly add more value to the home as they offer improvements that enhance the living experience for the buyers.

Your Personal Preferences:

This can be a tricky one so do your research. Your personal preference may not be the buyer's. Few things that do sell include an extra bedroom and bathroom remodelling.
There are a number of home renovation projects that can actually turn out to be very fruitful in terms of increasing the value of your property. From the lick of paint, to garden design and maintenance, bathroom and kitchen upgrades, more storage and consistent flooring are some of the few renovation projects that are sure to pay back well.
Home renovations pay off well in the form of increased property value or increased rental rate as you pass on the expense to future homeowners.
In order to recover the cost of your home renovation a remodelling project must fix a design or structural flaw. Generally, changes to wood decks, window replacement, and kitchen and bathroom upgrades tend to generate the highest ROIs.
How to make my house worth more with renovation?
When renovating for profit, make sure you are investing in adding features that sell readily with potential buyers. Also, always hire a professional renovation contractor when looking for home renovations near me.
For example, adding new power points for energy efficiency or updating the rooms for more storage almost always strikes a cord with home buyers. On the other hand, lavish interior design, home extensions, adding a sauna or a pool may not interest everyone.
When renovating your home consider these additions that will pay off more: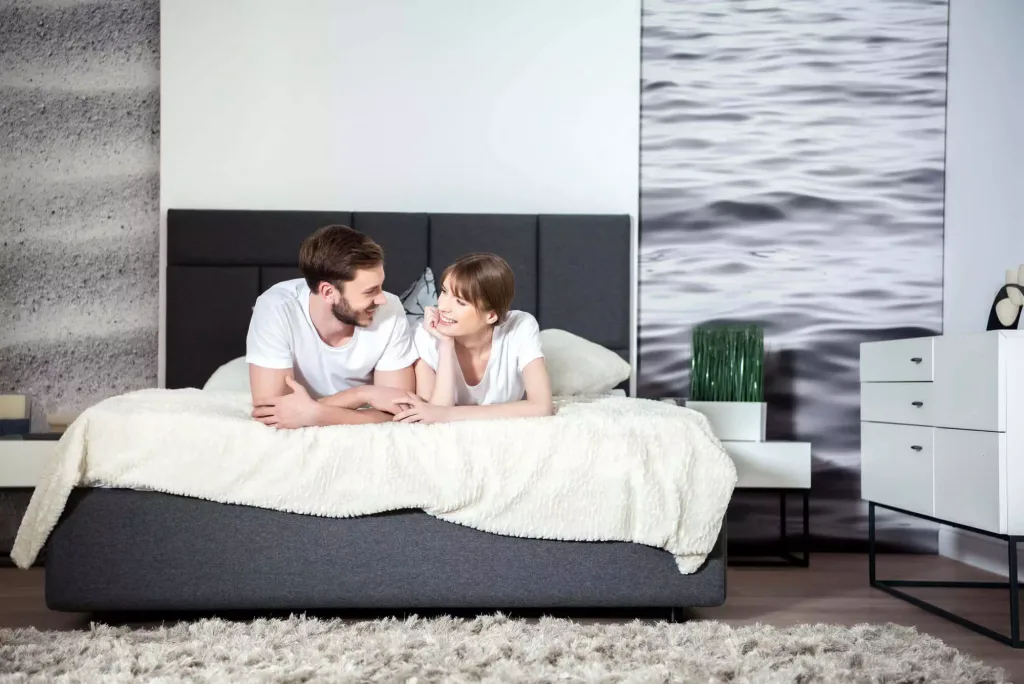 What's better than 2 bedrooms? A third bedroom that adds more living space to your house is definitely worth putting money on. You are essentially adding an extra bedroom to the property and that's all that new home buyers could ever ask for and will definitely pay more for it.
Kitchens are the heart of the home and a good place to keep updated with renovations. A few cost-effective ways of updating the kitchen such as changing the bench top or adding new handles to the existing cabinets can pay off well, without having to spend a fortune on doing a whole new design change.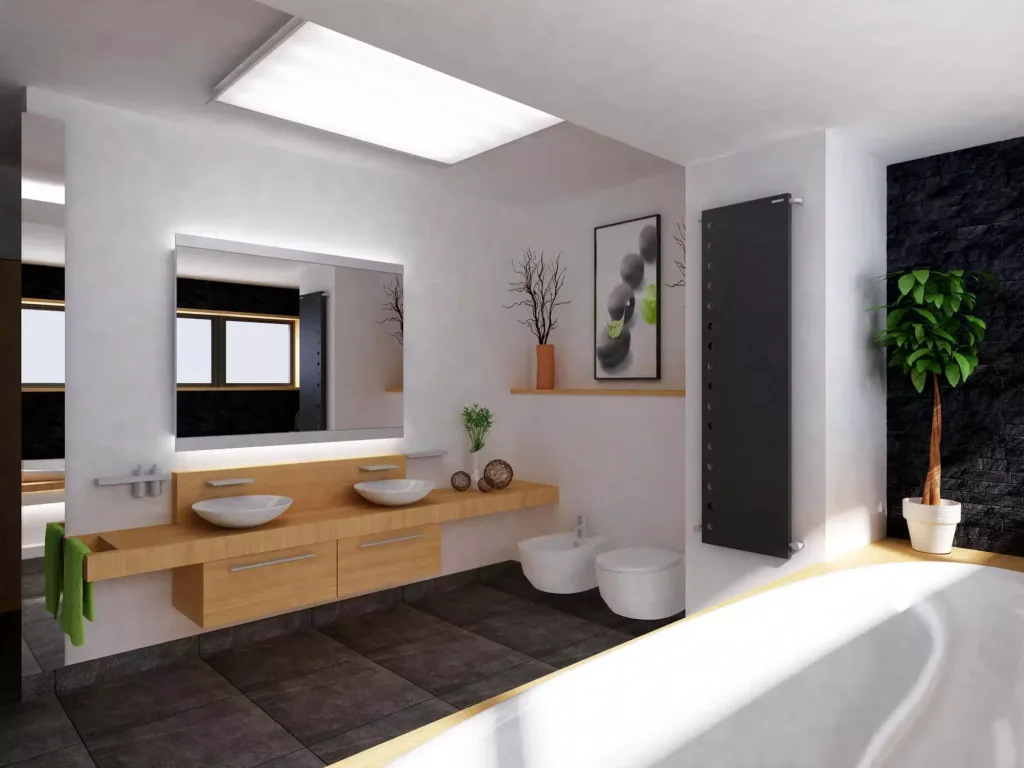 Bathroom renovations can be as simple as a fresh coat of paint and a couple of matching installations such as taps and shower heads, to make it start looking good as new.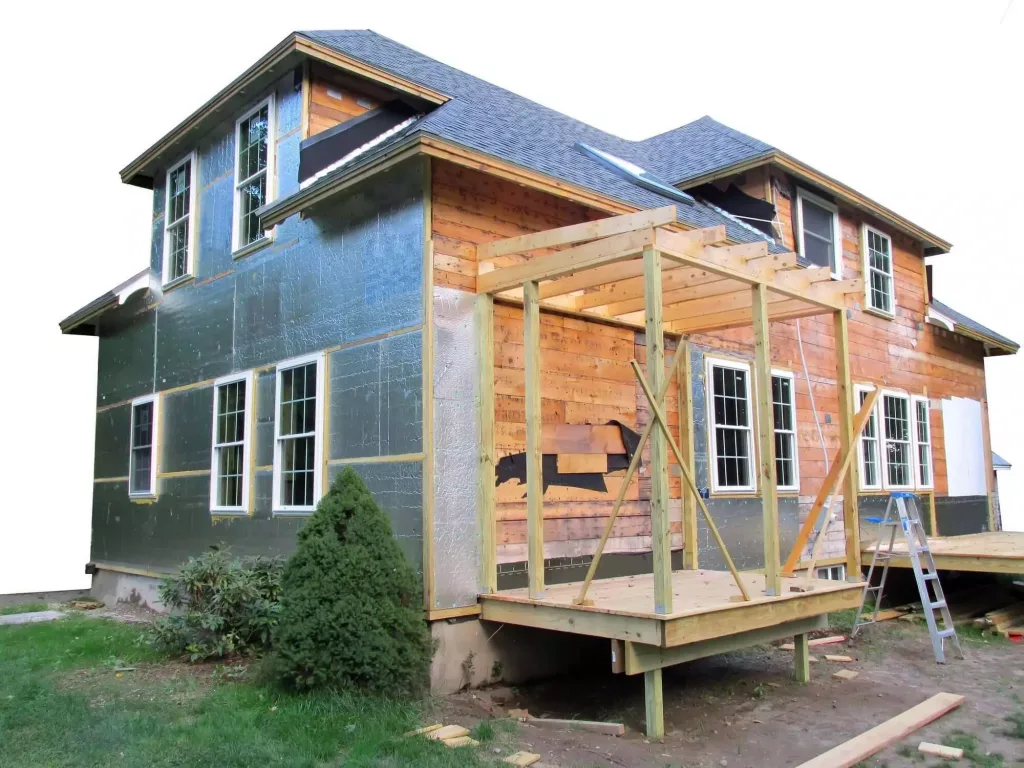 Exterior face-lifts such as new cladding will not only protect your home from moisture and mould, conserve heating and cooling but also give the home a fres
Is a major home renovation worth spending money on in the long run?
According to experts, your home renovation should not cost more than 10% of the entire value of your home. But if you are intending to continue living in that home for the next 10 or more years, using the newly renovated kitchen, bath or patio, then it's almost always worth it to spend a little more.
What part of your house is the most worth remodelling?
There is no dispute over the fact that kitchen and bathroom renovations go a long way.
Home makers spend a lot of their time in kitchens and since they are the decision makers, kitchen renovations are sure to sell. Even a few little alterations like a cabinet makeover or new fittings can go a long way in terms of pay off.
During home improvement, replacing the existing countertop with a few drawers underneath not only gives a new feel to the kitchen but also adds more storage for the new homeowners.
You can also introduce your desired mood to the kitchen with new lighting such as strip LEDs.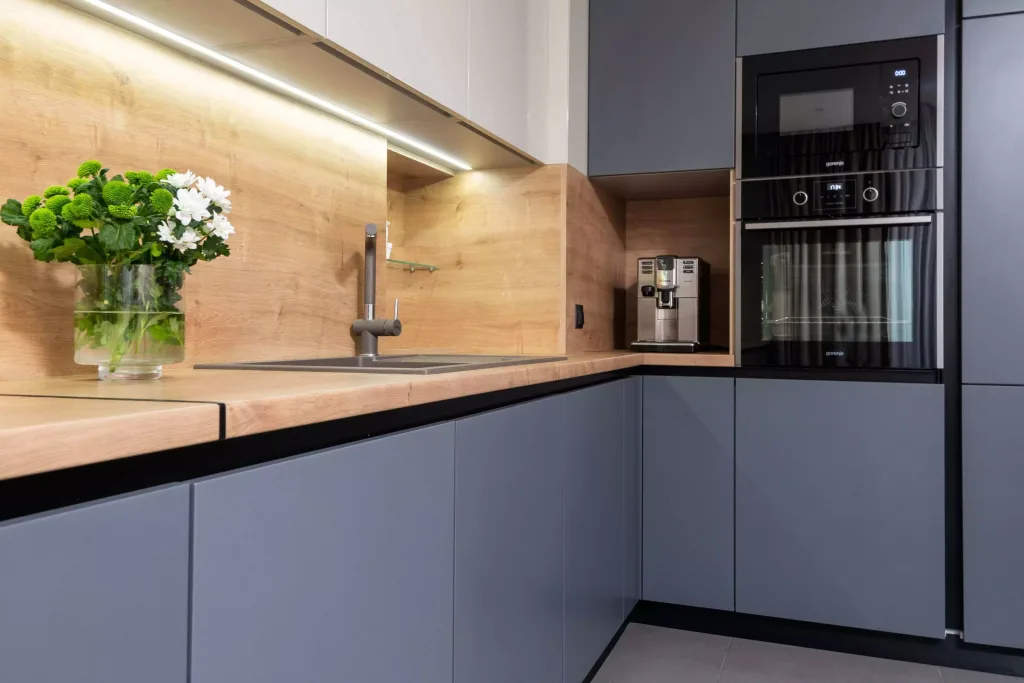 It's best not to do any major structural changes such as relocating the sink or power points since this may price out your kitchen renovation and might not pay off as much as it has cost you.
Other places most worth remodelling around the house include in terms of greatest pay off are:
Minor bathroom remodelling

Landscaping

Exterior improvements

Attic bedroom conversion

Deck, patio or porch addition

Basement remodelling

Family room addition
Should I renovate one room at a time or all at once?
While doing one room at a time gives you the opportunity to keep living in the space and might fit into your schedule and budget at that moment, a whole house renovation costs less than renovating one room at a time.
This is because doing the whole house is much more efficient, allows you to plan more broadly, have consistency throughout the renovation and the overall labour cost is much lower as well.
Should I stay during a renovation?
Deciding whether to stay or move out during a renovation is a key question to survive the renovation blues.
The answer almost always depends upon what it is that you are renovating.
If you are renovating the bathrooms, kitchen or the bedrooms, it makes sense to find yourself another place to live. If the renovation includes a change to the patio, storage, garage, backyard or any one of the many bathrooms or bedrooms, you can stay in the same place during the renovation.
This will also allow you to keep tabs on how the renovation is progressing each day and timely communicate any changes with your contractor if it's not possible for you to visit the site very frequently.
What is the worst investment for a home renovation?
While some home renovation projects pay off big time, others can be just a dent in your pocket and might not be appreciated much by potential buyers in case you decide to sell the property.
Let's begin with the chic looking pools that are only useful in the summer season. While pools are great for summers, they are expensive to install and maintain and might not be something your buyers want to pay more for.
Another mistake home owners make is when they go overboard with the fittings. When your house can do with some decent looking and affordable fitting, why go for imported items that look similar to the ones that are available in the market.
Hard wiring the home is another thing you should not go for as it does not pay off as much as you have spent on it. Technology is changing fast and wireless systems are the way to go since your buyers will come with their own Google Home or Alexa.
Home Renovation Costs Guide
What things can lower the cost of home renovation?
Applying for home builder grants is a great starting point if you want to cut back on your home renovation costs and still get the desired project completed as per your requirements.
Make sure to check out the current scheme of home builder grants in your given state. Note that applications for these grants have now been closed and information regarding the next round of grants has not been released yet.
Applying for home builder grants is a great starting point if you want to cut back on your home renovation costs and still get the desired project completed as per your requirements.
Make sure to check out the current scheme of home builder grants in your given state. Note that applications for these grants have now been closed and information regarding the next round of grants has not been released yet.
Visit: NSW Home Builder Grant
$20,000 HomeBuilder Grant was available to ​owner-​occupiers for eligible new home builds where the contract is signed between 4 June 2020 and 31 March 2021 inclusive.
Visit: Tasmania Home Builder Grant
The Australian Government HomeBuilder grant is available to eligible owner-occupiers who enter into a contract to build a new home, substantially renovate an existing home or purchase a new home off-the-plan. The amount of the grant is $25,000 for a contract signed between 4 June and 31 December 2020 (inclusive) and $15,000 for a contract signed between 1 January and 31 March 2021 (inclusive).
Visit: WA Home Builder Grant
The HomeBuilder grant provides eligible owner-occupiers (including first home buyers) $25,000 towards the cost of building or buying a new home or substantially renovating an existing home. From 1 January 2021, a revised version of the grant is made available providing a $15,000 grant for eligible new home projects and major renovations.
A $25,000 grant is available for eligible contracts entered into between 4 June 2020 and 31 December 2020 (inclusive). A $15,000 grant is available for eligible contracts entered into between 1 January 2021 and 31 March 2021 (inclusive).
Visit: VIC Home Builder Grant
You may have been eligible for the HomeBuilder grant if you were renovating a home to live in or demolishing and building a home to live in. The grant's value is $25,000 for contracts signed between 4 June and 31 December 2020 and $15,000 for contracts signed between 1 January and 31 March 2021.
Visit: QLD Home Builder Grant
The Home Builder grant is $25,000 for contracts signed between 4 June and 31 December 2020 and $15,000 for contracts signed between 1 January and 31 March 2021.
Another great way to cut back on the costs is to work a well laid out renovation plan with your builder and related tradies, to see which improvements you want to skip and which materials can be replaced with lower costing substitutes and still make your overall renovation look great.
Another benefit of having everything planned out is that you would have a road map to follow; you won't be spending on something that you don't need.
Visit: NT Home Builder Grant
Can you use your home loan to renovate?
There are a few ways you can use your home loan to renovate. These include:
    Getting a construction loan

    Borrowing extra to renovate

    Use redraw if you are ahead of your repayments

    Use line of credit to borrow money against home equity

    Get a secured personal loan
List of Home Renovation Mistakes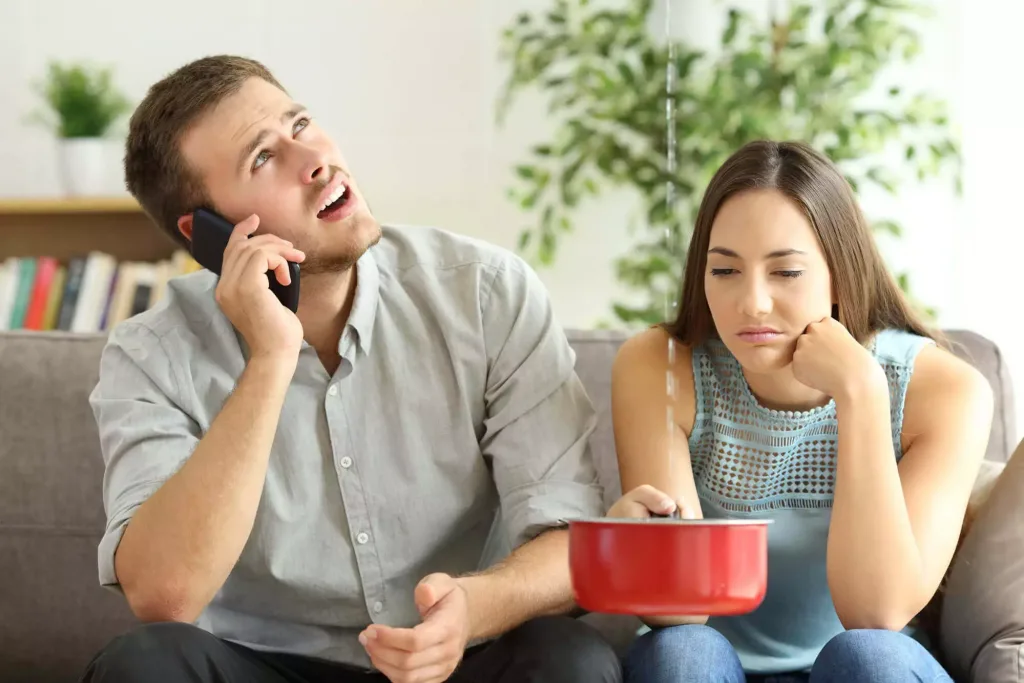 Home renovation can have many pitfalls. Make sure you don't fall prey to one of these:
    Trying to DIY and then failing to do it

    Not sticking to the budget or the plan

    Renovating before starting to live in the space

    Renovating just for yourself and not for reselling

    Putting aesthetics above functionality
What are typical steps for a home remodelling project?
Whether you are renovating for profit or just want to turn an old house into your dream one, it always helps to have a roadmap before you begin so you stick to the plan and achieve what you set out for.
Some of the typical steps for a home remodelling project include:
    Set up your renovation goals

    Get all the approvals you need from the local government

    Set a realistic budget and have some margin

    Look for the right trades professionals for each job

    Make sure every renovation job adds value to your home

    Invest in quality materials

    Plan a design that binds the entire look

    Keep track of costs and timelines and don't deviate from the actual scope of work
How to be creative in home renovations
Home renovation doesn't have to be too expensive all the time. There are a few creative things you can do while still keeping the entire project under budget.
From installing new lighting to colouring the rooms in a trendy way, adding extra but minimalistic storage and replacing cheap household accessories and fittings can all go a long way.
If you are looking for some extensive renovation, here's a list for some modern additions you can make to your home this year:
Work-from-home Sanctuaries: With so many people working from home these days, it's worthwhile investing in a home office by creating functional spaces that can be hidden away when not in use.
Two living spaces under one roof: Think of AirBnB style homes that have separate spaces with a small room, living room and bath and kitchenette that could be rented out for a short term.
Greener and sustainable options: Think about the planet too. Consider installing solar windows, solar tiles and other appliances that run on solar power. Install rain water conservation tanks and modernise your home the sustainable way.
What is a home renovation best left to a professional?
DIY is a bad idea when it comes to home renovations and for a good number of reasons. While financial consideration is a big part of why homeowners decide to put on their DIY capes and get to work, it's not always the best way to save money.
More often than not, you would end up spending more in getting fixed what you ruined trying out yourself.
Home renovation is best left to a professional because:
You get the job done right the first time.

You avoid a run in with the law as most home renovations require you to hire a licenced professional to carry out the work.

You get expert advice on the best material and ideas to get your project completed.

You actually save money by avoiding costly mistakes that are bound to happen if you carry out the job yourself.

You save yourself from the risky work for which you have neither the skills nor the qualification for.