Start prepping smart and get some useful tips. You can make moving homes a less complicated experience by following some expert tips. 
Still unsure where to start?  Ask the experts for help!
What are the tips for moving to a new place?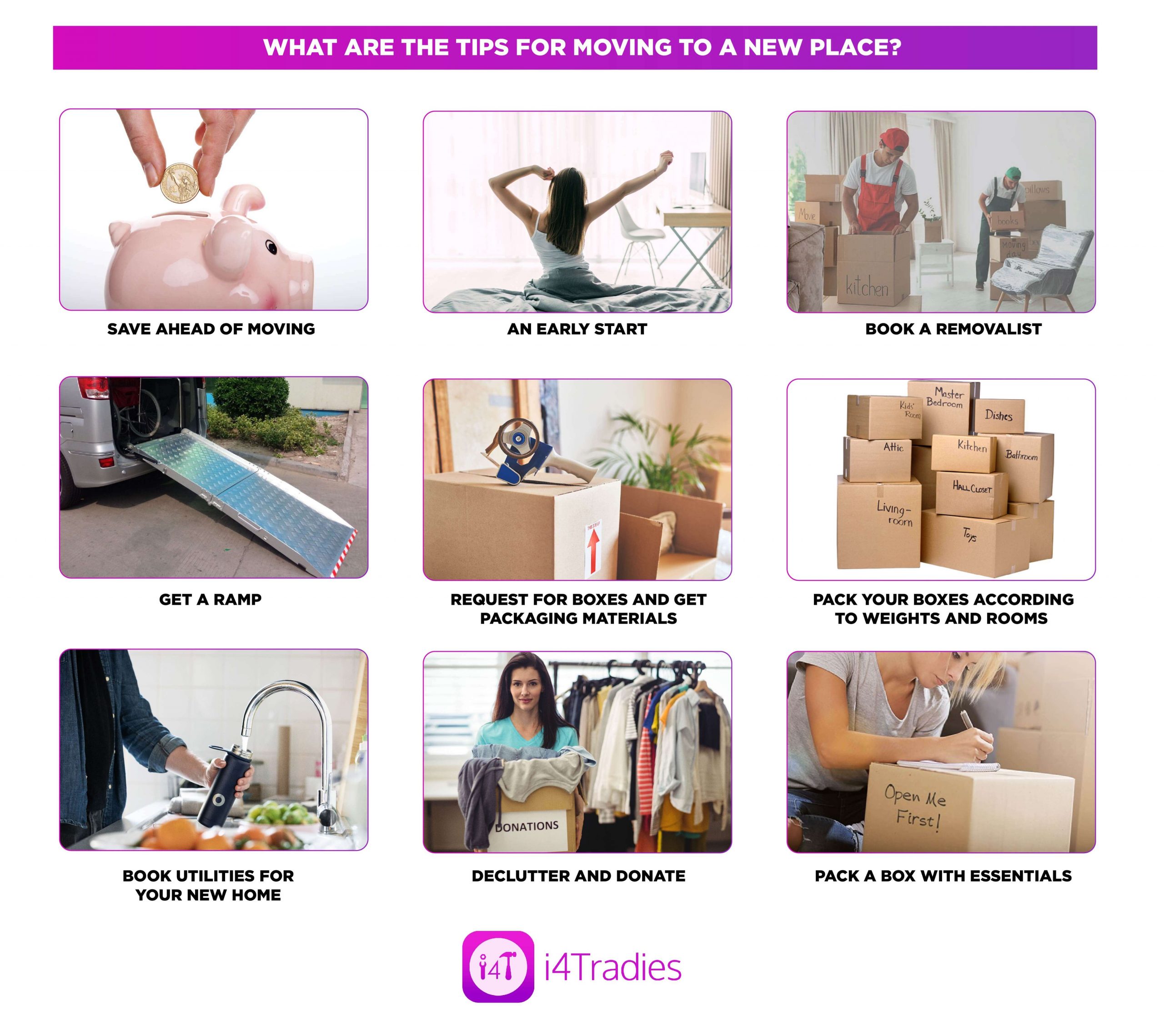 Save ahead of moving – Whether you are using moving house services or you are doing it on your own, moving can be expensive if you have not saved up. There are upfront costs and the ongoing costs that you need to deal with. When you save up ahead of time you don't have any struggles on your moving date. Savings can help you budget your moving expenses. 
An early start – Many homeowners regret starting the house moving process late.
Starting to plan 10 weeks before your packing starts will help you organize your process and plan well.
Before you start packing your belongings in a box, take a step back and make a list of things you must do. Checklists are useful when you have many things to do. You can start creating a checklist 6-8 weeks prior to the actual moving date. And make sure to pick an off day so you can save time and money while relocating. 
Book a removalist – When you start listing your belongings to pack, you can estimate a proper moving vehicle and the necessary help you will need on moving day. Whether you have decided to move on your own or use a professional service. Start searching for the best house moving services in your area. The earliest you start, the better options you find! 
Removalist companies provide a range of services including: loading/unloading, unpacking, arranging your belongings after moving in, assembling/disassembling furniture, consultancy services, and more. After you make a decision about the services you will need, you can book a company according to your budget. Doing a thorough search will be less regretful while moving. 
Read: Delivering PEACE Of Mind When Dealing With Your Trades Services Company 
Get a ramp – If you are doing it on your own, make sure that you get yourself a loading ramp. Heavy equipment and furniture are the hardest to move. And it is easy to load or unload with a ramp attached to your moving truck. If you are booking a removalist then request a truck with a ramp. Make a small note on the small things and make your process easy. 
Request for boxes and get packaging materials – Some removalist companies provide services that include giving your quality boxes, and packaging supplies. All you have to do is talk to your movies and request for them. It is a simple process. 
If your removalist does not provide you with such services, then you can either buy some new boxes and supplies from stores. Or get some boxes from the nearest grocery stores, cafes, restaurants or supermarkets. Reusing these boxes will cut down costs a little. 
Buy/ get some saran wraps to wrap liquids, Styrofoam to neatly pack plates and other fragile objects, and some plastic zipper bags to carry screws and other tiny things when you disassemble your furniture. If you are trying to cut down costs you can use old papers and towels to wrap your fragile items. Keep in mind not to underestimate the need for boxes. It is always better to have some extras.
Pack your boxes according to weights and rooms – Start packing your boxes with the heaviest items in the house. Items such as clothes, pillows and other soft things can be packed on top of the heavy ones to keep balance. And it is easy to unpack. Make sure that you fill in the empty gaps inside the boxes (Leaving empty spaces in a box can damage your things while moving them) You can use papers or towels to keep the box tight and sealed in.
Labelling your boxes with a marker or tags. Or you can color code your boxes for each room. To avoid misplacing any items from a specific room, pack boxes according to the rooms. For example: labeling each box with the specific room name and adding a colored tag will help you unload the boxes easily after moving. You can save time in your new house by unloading the labelled boxes in the right place. 
Book utilities for your new home – Contacting utility services before and after moving is one of the most important things you must do. You wouldn't want to move into a house without any utilities. Imagine having a hard day of moving and finding out there is no electricity or water in your new place. It will be dreadful. To avoid such unpleasant experiences, make sure that you schedule the utility services in your new place ahead of time. This way you don't have to worry about the essentials after a tiring day of moving. 
Declutter and Donate – Many of us are used to hoarding items and the habit is easily broken unless you are forced to do it.
Pack a box with essentials – Amidst the rush of packing and the busy days ahead, make sure that you pack a box with some essential things like toilet paper, garbage bags, some cleaning materials and anything that you might need as soon as you move into your new home.
You can also pack a mini bag for yourself. Pack some clean clothes, toiletries (toothbrush, toothpaste, shampoo, soap), some towels, bedsheets and a book or board game. You can make a  list of comfortable things that you might need as soon as you move into your new home.
Storing personal and valuable items can be tricky. But to avoid misplacing items you can carry them with you at all times. Rather than packing your most valuable items inside a box, you can pack them safely in your handbag. Items such as passports, jewellery and bank cards can easily fit into your carry bags.
What should be included in the moving house checklist
Moving houses is not everyone's cup of tea. There are many things you need to include in your checklist. Creating a list with a detailed planning process will help you to do everything right. Here is a detailed checklist that you can use to move. 
Step 1
    Choose a moving date.

    Create a budget for the

house moving

process

    Confirming bookings for removalists / finding help 

    Create & maintain a folder for your paperwork and other necessary receipts

    Make a list of all your belongings
Step 2
    Start decluttering your space and donate to clear space

    Requesting or buying packing boxes, bubble wraps, and necessary moving supplies

    Pack items that you use less. Items such as photo frames, books, etc. 

    Make labels for the boxes

    Measure the furniture

    Keep aside important documents and valuable items

    Pack a mini bag for yourself to help you start your day in the new place
Step 3
Notify the change of your address:
      Call your utility service companies

      Change your address on governmental services

      Cancel any subscriptions to the current address

      Contact health facilities to transfer medical records

      Contact other services such as pest control, banks, insurance companies, etc.
Step 4
Drain the gas from all the equipment at home to avoid any gas leaks

Make a note to clear the remaining food from the fridge and pantry.

Add the final touches in the house:
      Paint and patch the walls

      Make repairs and fix things
Start cleaning the house, carpets and vacuum

Schedule a date to service your vehicle

Defrost and empty the refrigerator

Prepare a snack for moving day
What is the hardest part about moving?
Handling fragile belongings– Transporting fragile objects is a worrisome task. Moving expensive art, glasses and vases without packing them can damage them. To avoid any damages by tightly packing them with care and labeling them fragile before carrying them into the truck.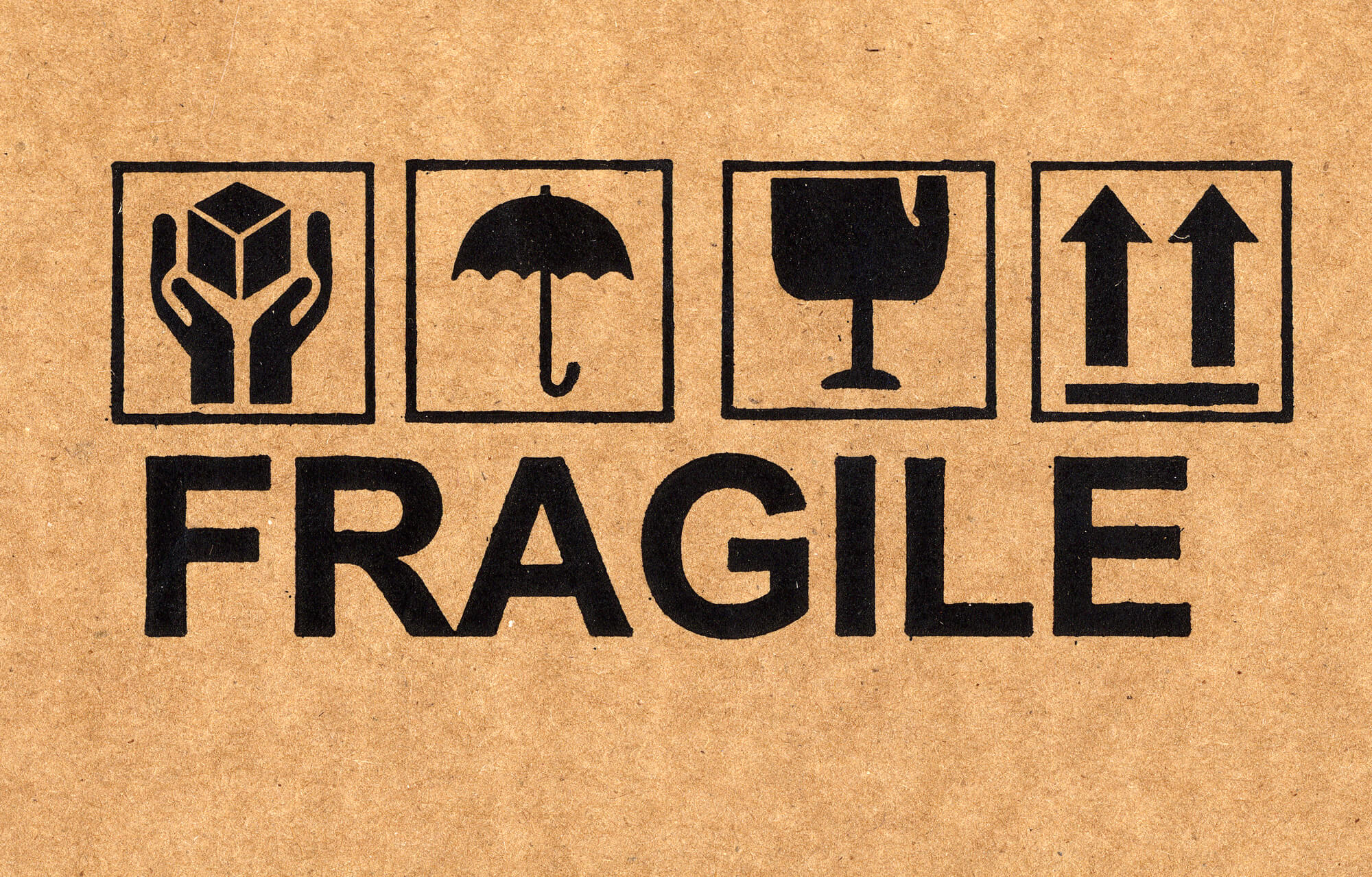 Unpacking– Nobody likes to unpack as soon as they arrive at the destination. Unpacking and rearranging the entire house is the most tiring task after you move out. Delaying unpacking boxes after moving will not help you. Take a good nap after your tiring moving schedule and unpack as soon as possible. 
Moving plants and pets – Whether you are well prepared or not. Moving living things such as plants and pets can be difficult. They have a small chance of survival. Especially when you are relocating a house to another state. Even though you are unsure whether they will be safe and alive, you need to carefully prepare them for the journey.  
Climate change– The unexpected weather change is the most feared thing on a moving date. The sunny and bright day makes it easy to move without a hassle. While on the other hand, an unexpected rain shower will give you twice the challenge when moving. Make sure to discuss the change of weather with your movers. They might give you an alternative plan when things go unexpectedly. 
Carrying heavy weight things– It can be difficult to move heavy appliances and furniture from your old house into your new place. You can hire professional moving house services to make it for you. And make sure to clean underneath the heavy surfaces so that you can easily move them.
The cost of moving – No one can avoid the costs of moving homes. As much as it adds up as an extra expense in your books, budgeting is the best way you can smartly deal with the cost of moving.
Making space to load all the things in the vehicle – Managing the space in your truck is one of the hardest parts of moving. You will most likely underestimate the space and end up having no space at all to fit all your boxes. You must start with loading the heavy items and then filling up your truck carefully.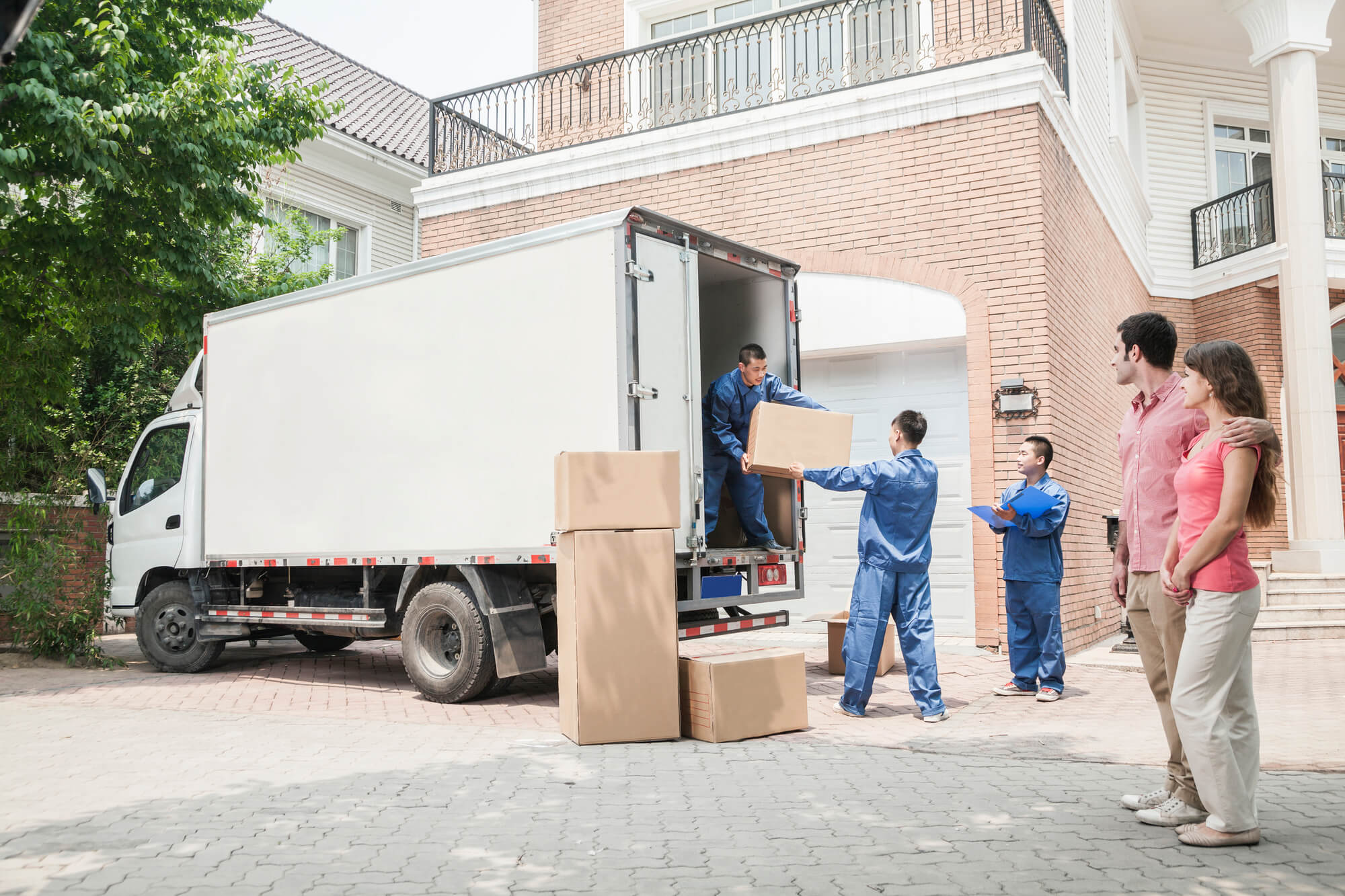 Adjusting to your new surroundings –The hardest part does not end after your house moving process. Starting over can be challenging for many of us. 
After moving you have to muster your courage to start over again. Get to know your new neighbours, make local friends, find comfortable spots around the blocks, and get familiarized with the stores, the nearest hospitals, schools and other buildings. Adjusting to a new environment might take some time. But a new start is always a fresh experience.
Saying goodbye to your friends and favourite neighbours – Relocating a house is a big change. You are not only parting ways with your favourite cafes, restaurants and a comfortable surrounding but you are also saying goodbye to your friends and favourite neighbours. It can be the hardest part of moving into a new place.
Should tenants replace light bulbs and plumbing systems when they move out?
As a new tenant you may think you have fewer responsibilities when you rent a house for the first time. Especially when it comes to maintenance and care. But in reality, from the time you rent the house till you move elsewhere, you must maintain and keep the house clean and proper.
When you terminate the contracts you must return the house the same way you received it. So if your landlord provides the house with new light bulbs, you are supposed to replace them and do a final check before you leave. This also includes replacing any kind of smoke detecting batteries and filters.
Other than replacing light bulbs you must also check the plumbing systems before leaving. if you cause any damage to the backed-up sink, shower, tub drains and toilets then you must make sure it is unclogged and cleared. You need to overlook the minor plumbing issues. You can bring in your own plumber and fix the issues. Or you can contact your landlord and request a trusted plumber's contact.
If the plumbing issues are bigger than the ones mentioned above. Then you must inform your landlord and they will handle it. As a tenant, you must also make sure to fix any dripping faucets in the house. Apart from the major drips, molds and huge leakage in the plumbing systems, the small fixable ones are the tenants' responsibility.
Your responsibility as a tenant is to give back the house as it was given to you. Make sure to check any pest infestations that were caused due to your negligence, any repairs to the property, broken appliances, damage caused by your pets and any damage to the drywall.
How much should you have saved to move out of state?
There will be many types of costs when you plan on moving homes. The location, distance and the moving costs can be different for all. It is safe to say that saving up at least 3 months of a certain percentage from your income will allow you to be ready when your moving day comes closer.
If you plan to move out of state then you must at least have an average of $10,000 savings plus an emergency fund savings that you can use after you move out of state. Start budgeting to estimate the average moving cost. But also keep in mind to not use up all your savings.
In addition to your savings, you can also resell used items for a good price. This will help you to make extra space and will give you some immediate money.
Make some snacks before cleaning the pantry
It's never a bad idea to make a snack for yourself. You will get hungry before and after you start moving. So before you clean your pantry you can make a quick snack with whatever groceries that you have felt. Rather than throwing them all out in the bin, you can make use of it and make a small meal for yourself.
You can make a sandwich, cheese toast, a microwave meal that you can heat as soon as you move into your new house, use any leftover takeaways and carry some water with you. Keep it simple and to minimum washing. It is much better to relocate a house when you are energized and hydrated.