Most people give more attention to interior design but do not prioritize the outdoor area. However, connecting the outdoors of your home with the indoors to match each other will add value to your property, making it look wider and more attractive.
If you are looking for tips to match the outdoor spaces with the indoor area of your home, then you have come to the right place. This article will give you some tips that you can use to landscape the outdoor space.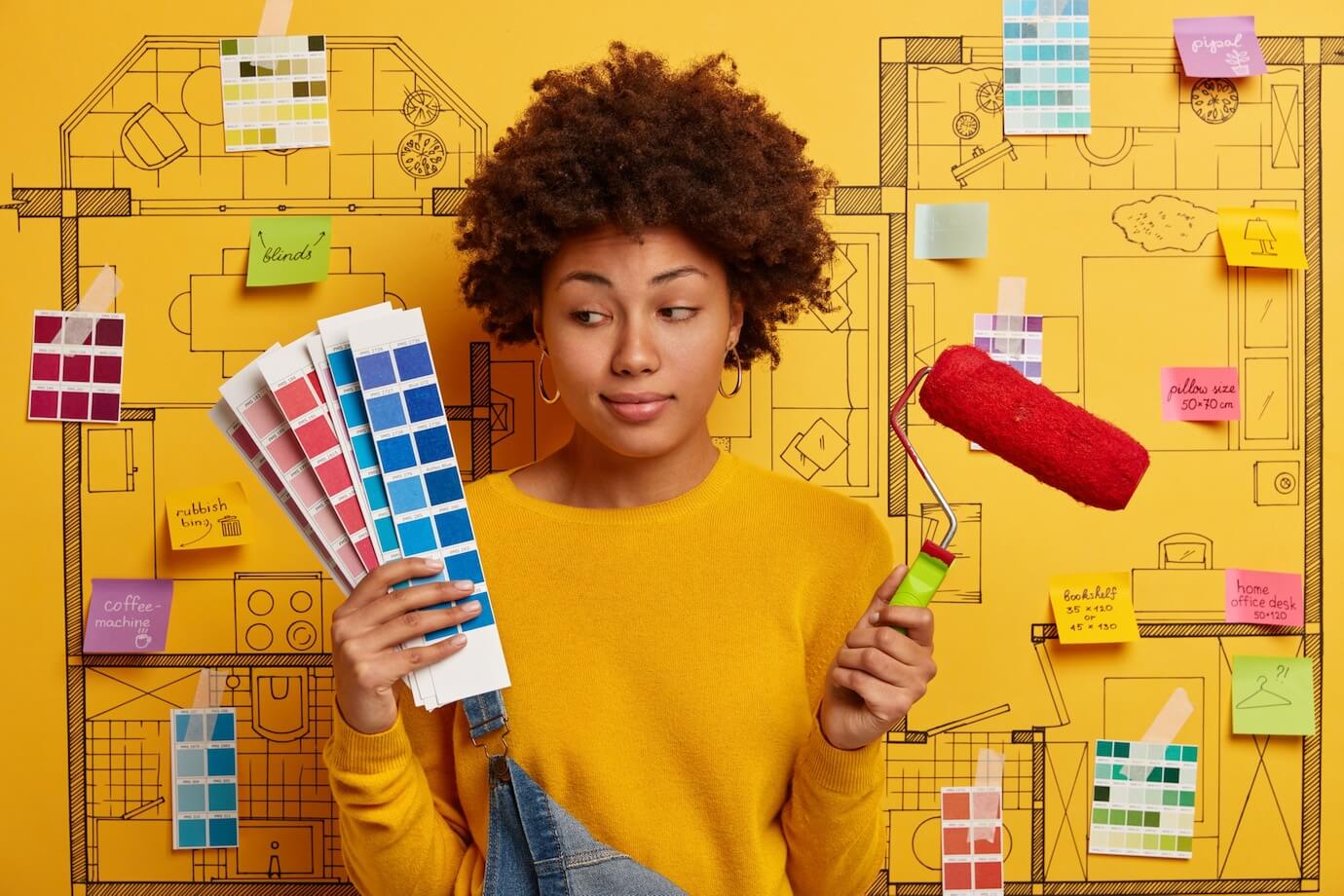 The exterior color of your home is essential to blend your home with the garden. The colors will make your property aesthetically attractive and pleasing. So you have to plan for the colors and choose them wisely.
We believe that the following colors will help highlight the outdoors of your home.
White: White is the color of purity, serenity, and peace. If you paint the exterior white, it gives the visual look of a wide area. White matches with almost any color and gives a classy finish.
Gray: Light gray is similar to white and gives a wide area visual effect.
Warm Brown: The color of latte will give a unique look of natural colors to your home.

Read more: Improve The Beauty Of Your Home, Decor And Painting Ideas For 2022
Dark black is attractive, but it can get hot in the summer since black absorbs more heat. Therefore we believe that black is not suitable to paint the exterior.
2. Introduce glass sliding doors and French windows
Walls will minimize the connection to your outdoor area. Tear down the walls and introduce glass sliding doors and French windows to areas facing the garden.
These glass doors and windows will give an exclusive view of the garden and introduce more light into the home.
Ensure that you put high-quality tempered glass to the windows and doors. Especially if you have kids running around the house.
It's better if you can place the glass doors and windows roughly about a foot above the ground so that your feet don't hit the glass by mistake. This is ideal if you have kids.
3. Design as a single space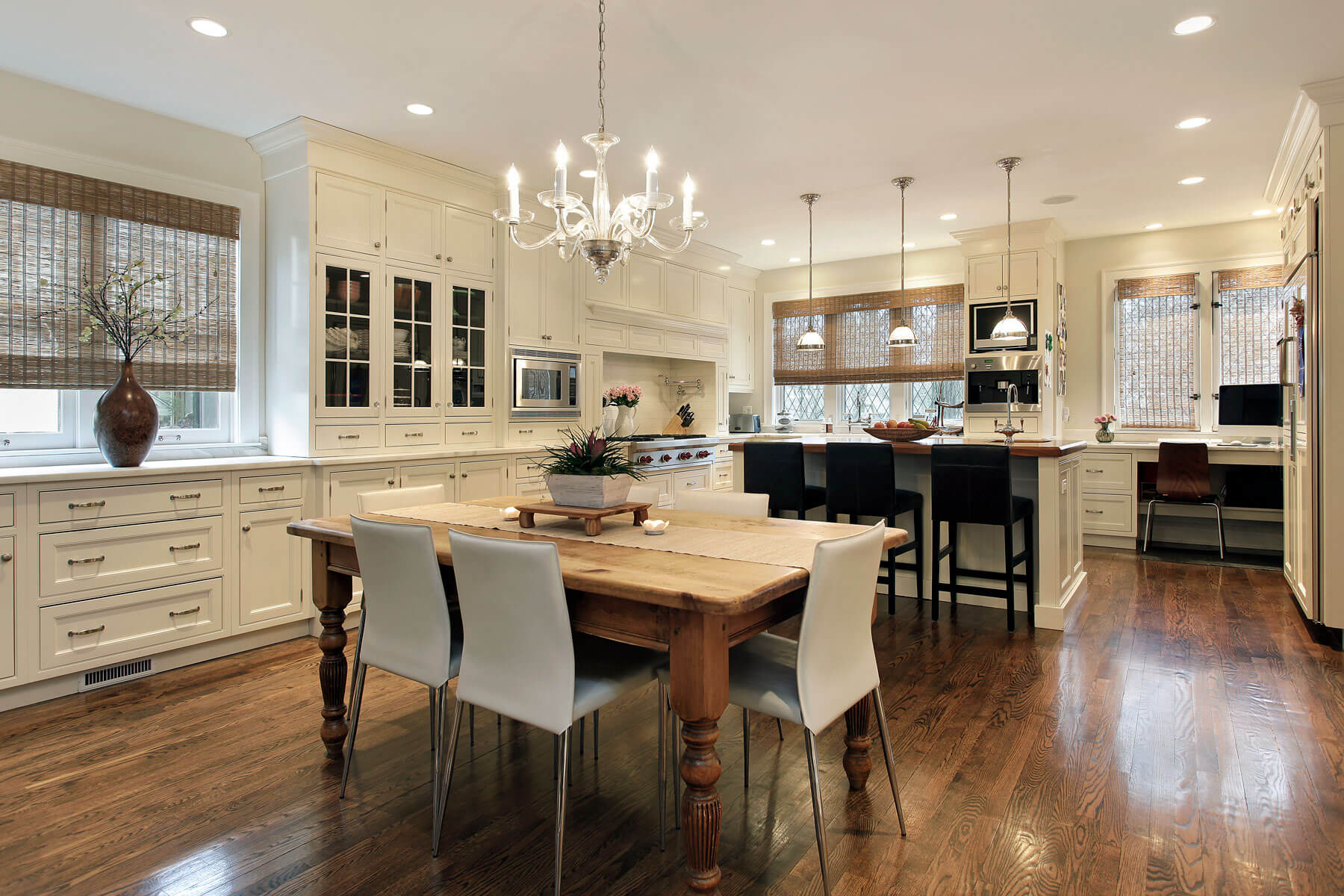 Yes, we are talking about building onto your home. When adding items to your garden, consider designing them as a part of the house and the garden. This will increase the connection between your home's indoor and outdoor spaces. 
Outdoor kitchen: You can design an outdoor kitchen running into your garden from home through a glass sliding door. An outdoor kitchen can be a key entertaining feature in your garden. 
Place a grill, add a bar counter and fire up a BBQ night. 
Living rooms: An extended living room will be a chill and cozy place for your family members to hang out and enjoy the night.
A pergola: Installing a bioclimatic pergola extending from the house would be a sort of another outdoor room.
4. Lighting is a must to give a sense of continuity.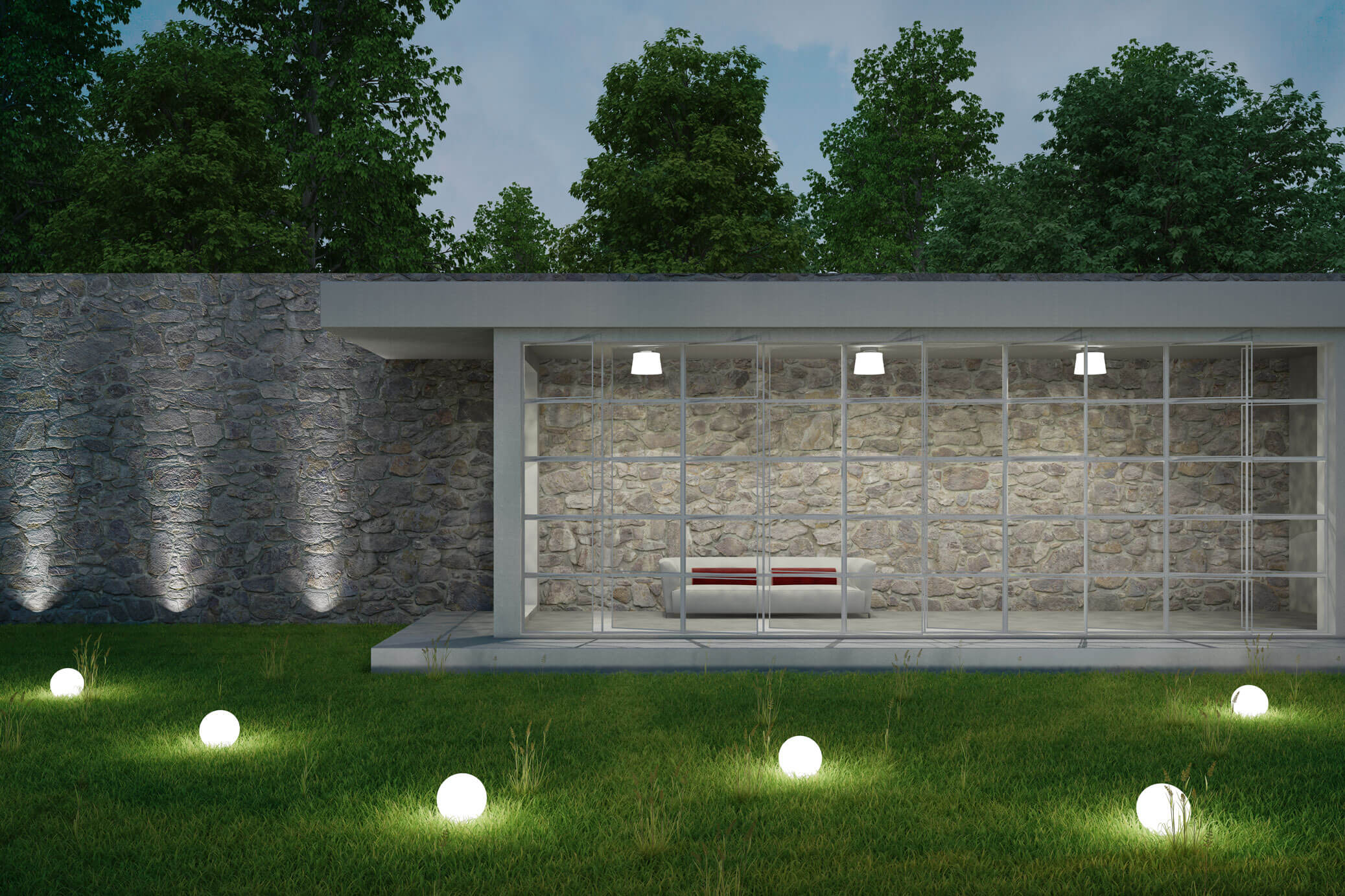 Don't let the beauty of your garden fade away at night. Make sure that you have installed lights to suit the dark. 
It doesn't have to be as bright as the indoors of your house but should highlight the beauty of your garden with a cool texture.
Make sure that you don't install bright white lights. Instead, go for soft yellow lights to highlight the trees, walls, and sculptures in your garden.
Good lighting will ensure that the beauty of the garden will continue even in the nighttime.
5. Add decorative plants both inside and outside.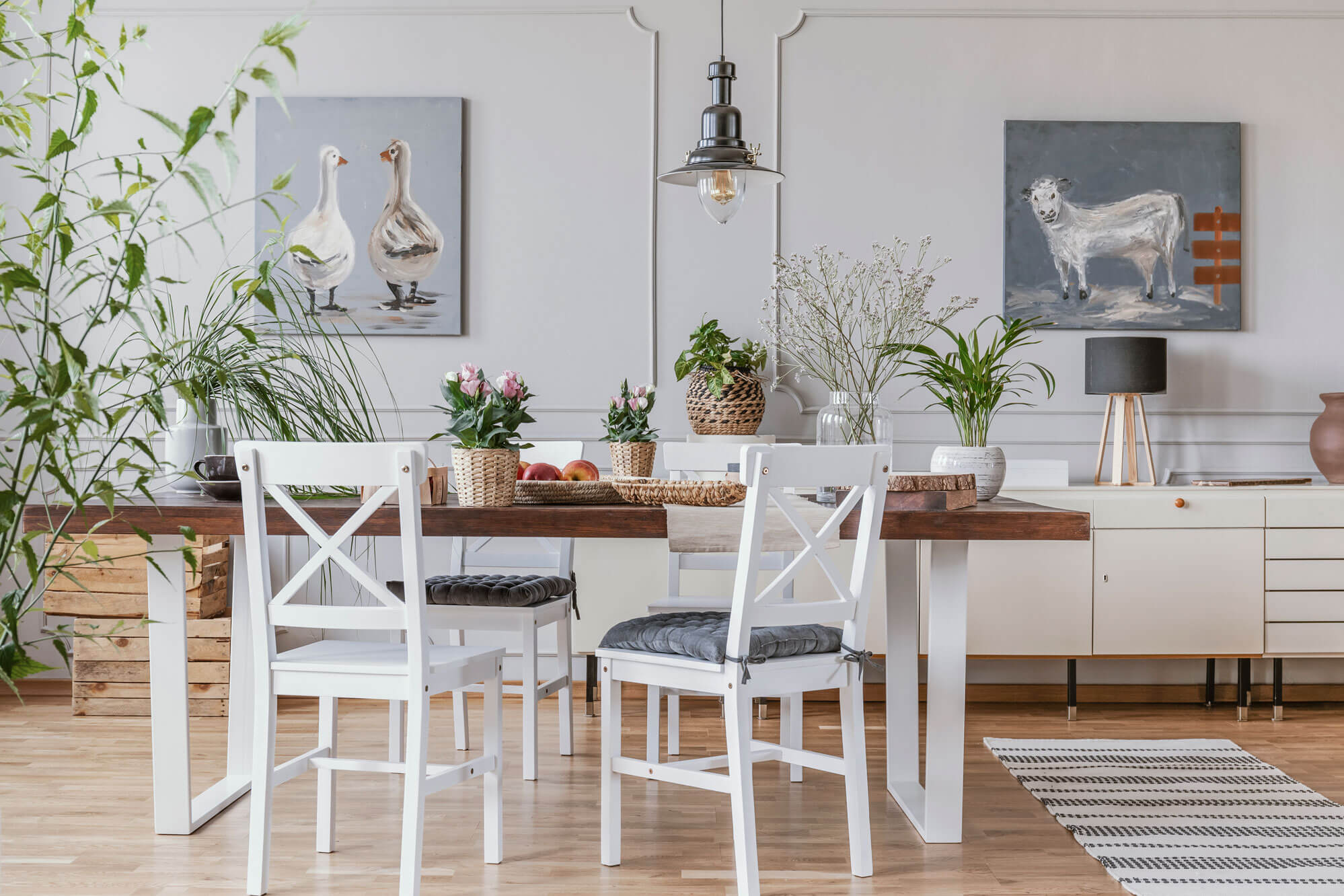 Adding greenery to your house and garden is a soothing and relaxing sight for your eyes. Adding decorative plants to the area where the house meets the garden will ensure a smooth transition between them.
The plants should be placed along the doorway of a sliding door or a French window without blocking the path.
Make sure that the plants are easy to maintain and not too bushy, which blocks your sight of the garden.
6. Choose outdoor furniture wisely.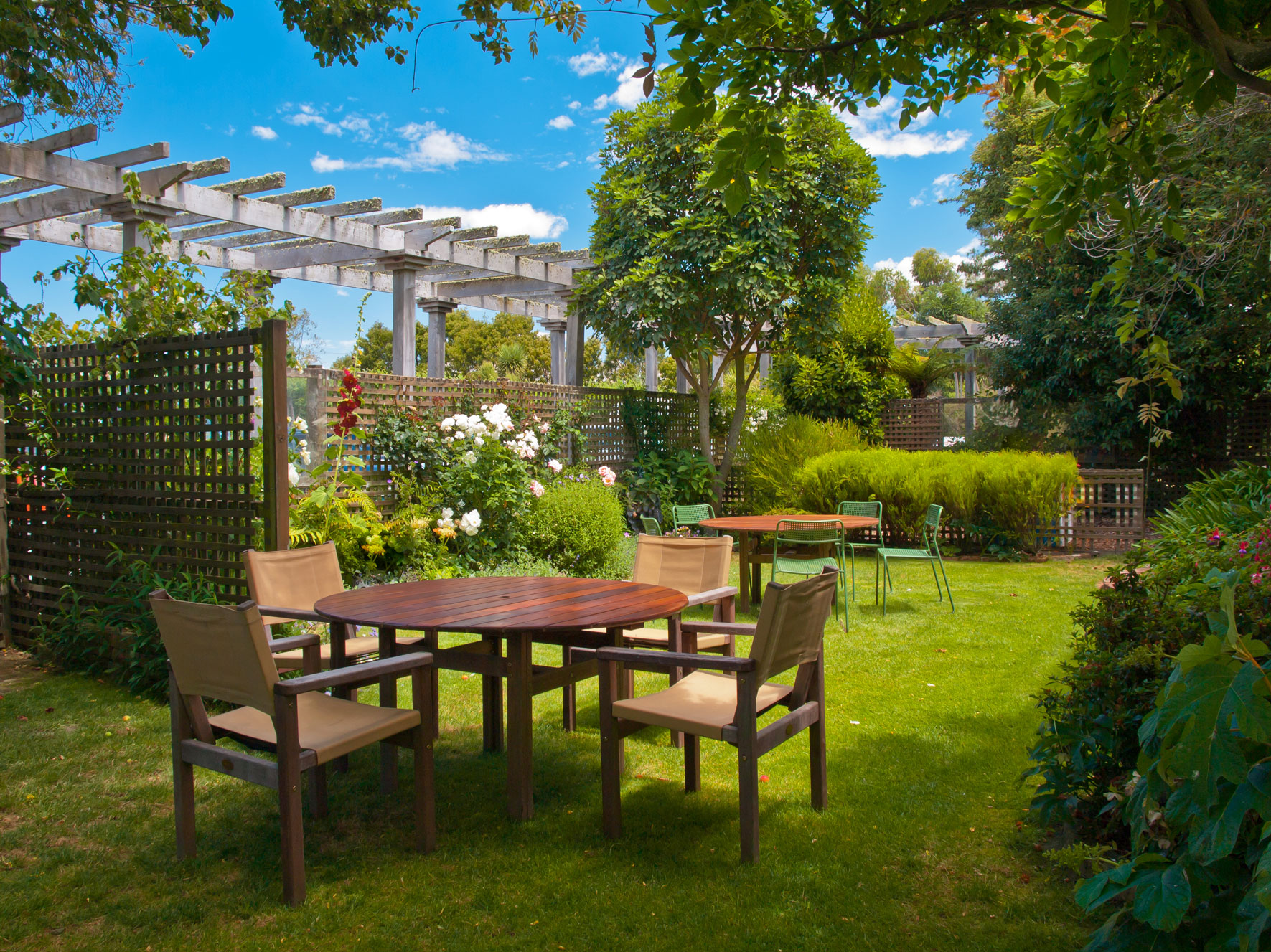 Furniture adds value to your house and the garden. But it is important to select the most suitable furniture for your garden as it exposes to the sun and rain.
Matching the furniture inside and out is important to create a connection, but you cannot just put a cozy couch outside.
Instead, plan the style of your furniture. Should it be modern, antique, glamorous, etc.? This will help to create a connection inside and outside.
Read more: All In One Guide For Outdoor Maintenance, Adding Value To Your Home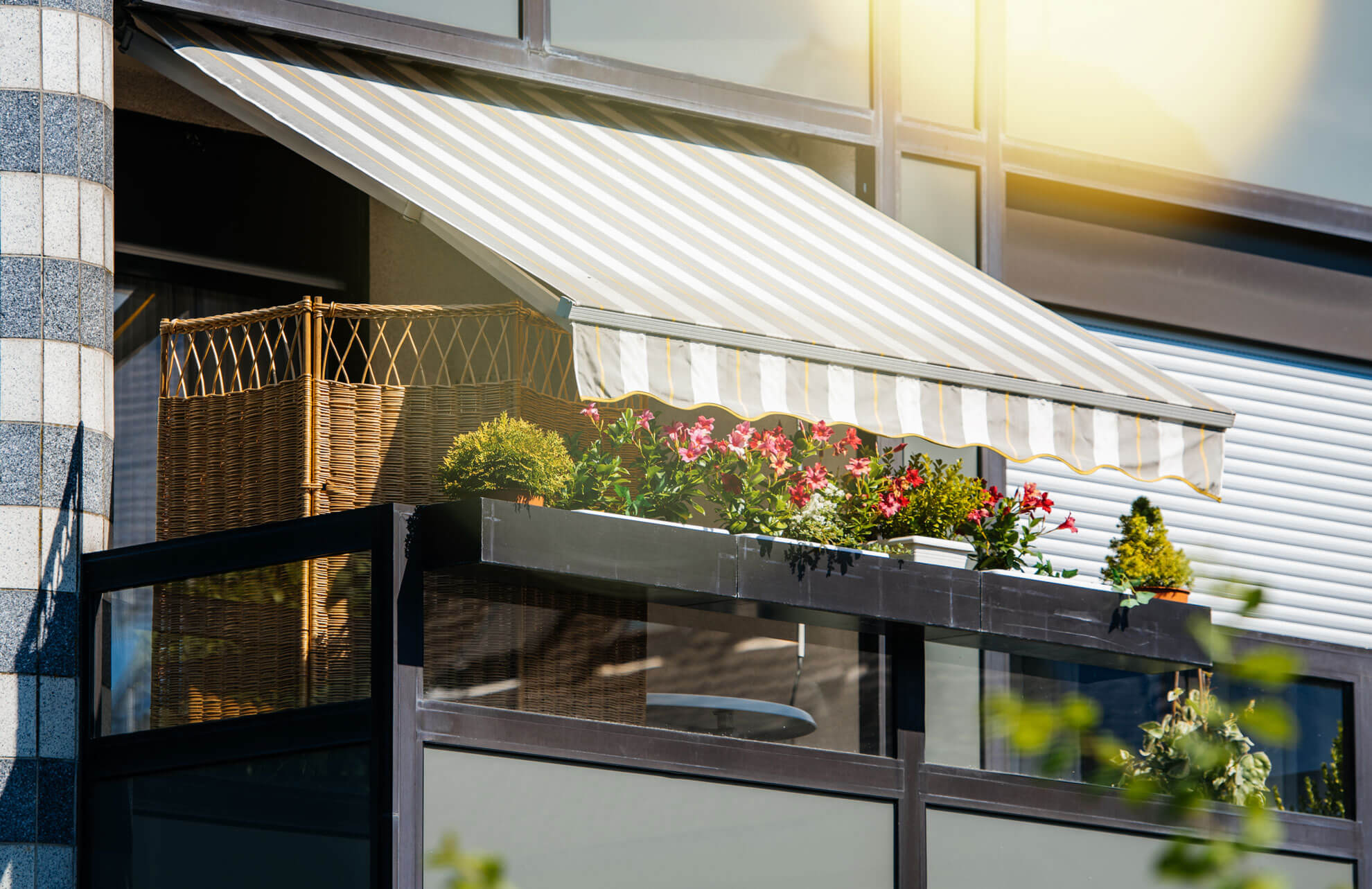 Do you have a cover from the roof to your doorsteps or windows which connects to the garden?
If not, then make sure to install canopies above the sliding doors and French windows which open to the garden.
Then you can keep them open on rainy days and enjoy the cold breeze without drenching the house.
Make sure that the canopy does not cover the light and darkens the doorways.
8. Install a matching flooring inside and out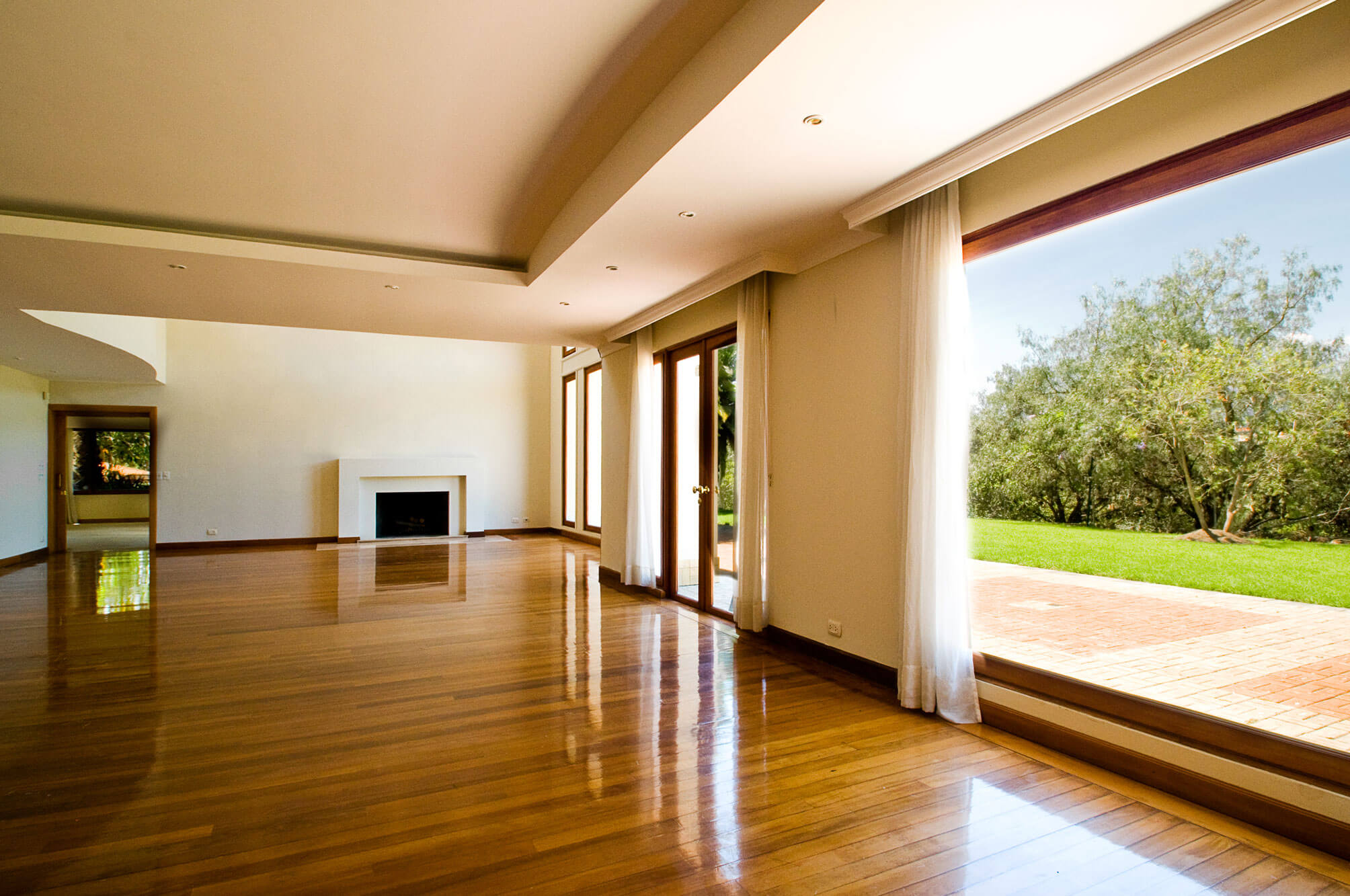 A matching floor that continues from the inside to the outdoor will help to create a smooth connection between the two areas. 
However, when you choose tiles for the outside, make sure to pick a suitable tile for all weather conditions. An outdoor tile must be hard and rough, with extra strength and slip resistance.
Therefore, sometimes you might not be able to use the same tile which was used indoors to the outdoors. In such situations, make sure to pick a tile that is similar in color.
Should you hire a professional
There are small changes which you can do by yourself to connect the inside of your house to the outside. However, it's better to hire a professional for major updates in your garden and home.
A professional would have the experience and expertise to plan which designs and improvements are suitable for the particular area of your garden. They will give you advice and a range of options available for your task. 
They will pick the most suitable items for the task and provide an elegant service to you. We have thousands of certified and community related tradies listed with us. Hire a professional and get your job done, once and for all.